CityNews – The Tourism Authority of Thailand (TAT) has announced that all tourist assistance measures are still in place in Bangkok as the anti-government demonstrators' occupation of the central downtown areas is entering its second week.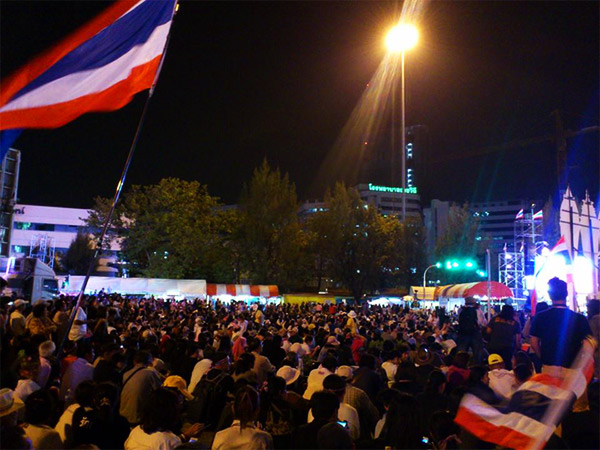 Mr. Thawatchai Arunyik, Governor of TAT said, "We would like to reiterate that all authorities involved and the concerned private organisations continue to work hand in hand to ensure the safety and convenience for all tourists to Bangkok."
The following tourist assistance measures, which have been lined up and operating prior to 13 January, 2014, are still in place.
The Tourist's Friend Centre (TFC) – operated by the Ministry of Tourism and Sports (MoTS) in conjunction with TAT – remains open 24 hours a day to offer assistance for tourists. There are two TFC branches located at Suvarnabhumi Airport and Don Mueang International Airport and four TFC Help Desks located at the following BTS Skytrain stations: Siam, Phaya Thai, Ekkamai and Sala Daeng.
In addition, there are three TFC Shuttle Bus Pick-up Points located at the Jewellery Trade Tower, Windsor Suites Hotel and Twin Towers Hotel. Each location has one bus, two vans and one boat on standby. Meanwhile, a number of rapid Tourist Police units and 50 volunteers are on standby to assist tourists who may require travelling through the demonstration areas.
Apart from the MoTS and TAT, the TFC has roped in collaboration from the Tourist Police, Immigration Bureau, Metropolitan Police Bureau, Railway Police Unit, the Tourism Council of Thailand, the Thai Hotels Association (THA), the Road Passenger Transport Association and the Association of Thai Travel Agents (ATTA).
Meanwhile, Suvarnabhumi Airport continues to operate the Airport Operation Centre to offer assistance for passengers at check-in counter row R, Departure Hall, 4th floor of the Passenger Terminal. The Airport also deploys a group of facilitation personnel from TAT, ATTA and THA to assist passengers near the Airports of Thailand (AOT) Information Counter, Arrival Hall, 2nd floor of the Passenger Terminal.
Useful contact numbers should tourists require assistance in Bangkok are as follows:
Tourist's Friend Centre 02 314 1212
Tourism Authority of Thailand 1672
Thai Tourist Police 1155
Suvarnabhumi Airport Operation Centre 02 134 4077
Don Mueang Airport Operation Centre 02 535 3461, 02 535 3863
Tourist Assistant Centre (temporary) 02 401 1111
Useful email addresses: Touristcenter13@gmail.com and TSC@mots.go.th