CityNews – The Bangkok Shutdown which is planned for January 13th is going to have a huge impact on not only Bangkok residents, but also on tourists, and local businesses.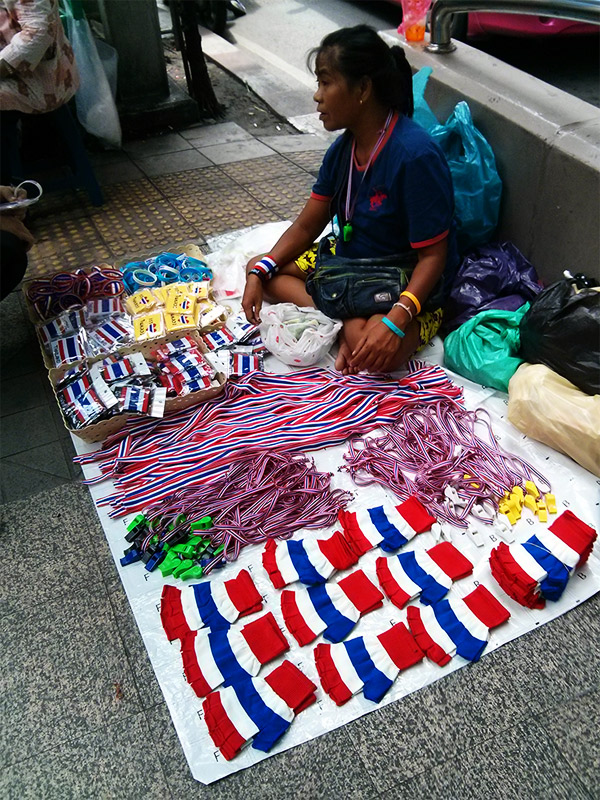 It's been reported that Bangkok residents have already started stocking up on food and other household items, while the Commerce Ministry has asked food sellers not to raise prices.
Some department stores, as well as retailers and wholesalers, are expected to close, although some are reported to have already been stocking up on goods.
The Ministry of Energy has already warned that there could be massive blackouts during the shutdown caused by demonstrators, adding that the Metropolitan Electricity Authority will do its best to reconnect power if only technicians can get into sites.
The ministry said that petrol stations have been asked to stock up and also install CCTV cameras ready for anti-government demonstrations.
Tourism is expected to be greatly affected too, with tourists numbers to go down by around 12%. Already over 112 flights have been canceled by various airlines, while protestors are expected to shut down shuttle bus services taking tourists from airports and other important destinations.
Bangkok Metropolitan Administration (BMA) has said it will provide medical help and attend to other urgent matters from mobile offices that it will set up throughout Bangkok.
Meanwhile Caretaker Prime Minister Yingluck Shinawatra is attempting to open new lines of communication with anti-government protest leaders using the military as mediator, although protest leader Suthep Thaugsuban seems adamant that the protest will go ahead and has warned that Yingluck will not only be removed from politics but also from the country, after which, says Suthep, her assets will be seized.