CityNews – Sunday the 1st December 2013 saw protests turn violent near a stadium in Bangkok, where it is believed that at least four people have lost their lives and over 100 have been injured. The government has now issued a televised warning to Thai citizens in Bangkok, urging them to stay indoors at night until the protests simmer down.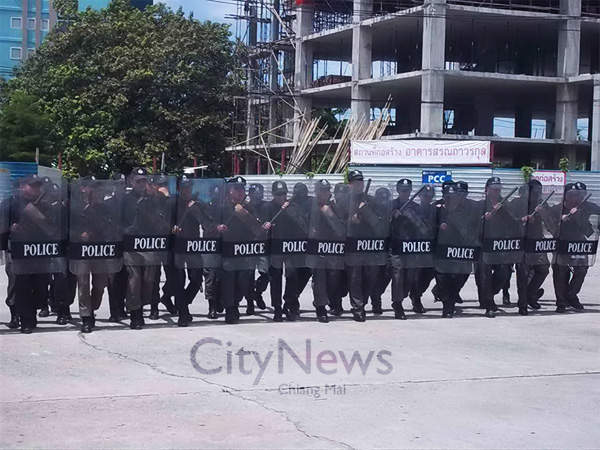 The violence broke out at a rally held at Rajamangala stadium, where about 13,000 members of the United Front for Democracy Against Dictatorship (UDD) gathered to "protect democracy", and march around the city to show their support for Prime Minister Yingluck Shinwatra. It has been reported that there were about 70,000 government supporters in total, marching in Bangkok on Sunday.
Government opponents and supporters then clashed in various spots around the city. The victims of the ferocious clashes were mainly students, where guns, stones, petrol bombs and other weapons are allegedly being used by both sides. When the anti-government protestors attempted to rush the Government House, they were met with teargas and water cannons from authorities. These measures are now being implemented in other areas throughout the city, as it becomes apparent that the previously calm situation is rapidly escalating into mayhem.
The government has promised to send riot police to the Finance Ministry and other government buildings, on top of the 21,000 police and 3,000 troops already deployed in Bangkok. This news comes amidst unconfirmed claims from the opposition that authorities have been using rubber bullets against demonstrators. The head of the army, General Prayuth Chan-ocha, has stepped up to be a mediator between the anti-government protests leader Suthep Thaugsuban and Yingluck Shinawatra, but the outcomes of his offer are still unclear.
Sunday also saw a meeting between Suthep, Yingluck, the Thai army, navy and air force. Suthep made his conditions clear: once the government steps down the opposition will step down, and appoint a people's council to run the country. The conclusion of this meeting seemed to be one of confusion, as some question why police didn't arrest Suthep at the time, given his warrant of arrest for his role in the protests. The other conclusion is that Yingluck is now in hiding, with no clues to her location available. She did, however, announce that she would not step down, nor dissolve the government.
The violence has caused many businesses, schools and universities to close in the Thai capital, with five major shopping malls shut until further notice. The protests are already much larger than the gatherings that occurred in Bangkok's 2010 protests, and has partly paralysed many areas of government already.