CityNews – An group of scholars, claiming they were protesting against the army, a possible coup, and martial law, gathered to write messages about martial law resistance in Chiang Mai on Tuesday night, in full view of many spectators and in defiance of the nationwide ban against gatherings of more than five people.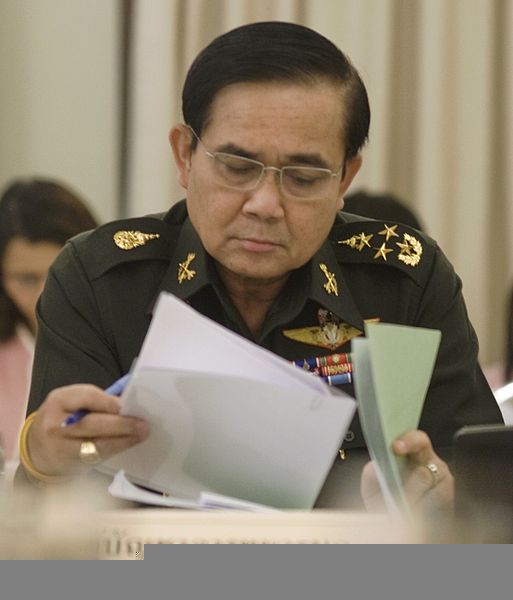 General Prayuth Chan-Ocha announced martial law on Tuesday morning.
At 6 p.m. on Tuesday, 20th May, Nithi Eawsriwong, the famous scholar of Thailand along with Midnight University's staff and students from various institutes in Chiang Mai gathered at Thapae Gate to write messages on signboards. The themes of the messages expressed their passive, peaceful resistance against martial law and the possibility of a coup. They raised their signs around Chiang Mai's city walls, where many residents and tourists viewed them with interest.
Nithi Eawsriwong said this activity was organized to resist the implementation of martial law, because he sees it as a step towards a coup. He said he didn't find it necessary for the army to intervene in the political situation. He believes that martial law cannot solve Thailand's problem, and a coup should not occur in a developed country. All ordinary citizens have the possibility and right to participate in the public decision-making.
The group will continue to invite people to participate in movements with them against martial law.
For photos and story in Thai, visit the DailyNews.