CityNews – Army Chief Gen Prayuth Chan-Ocha told the press on March 2nd that there will be no imposition of martial law, even though it had been rumored that on April 5th when opposing political factions hold mass rallies martial law would be instated.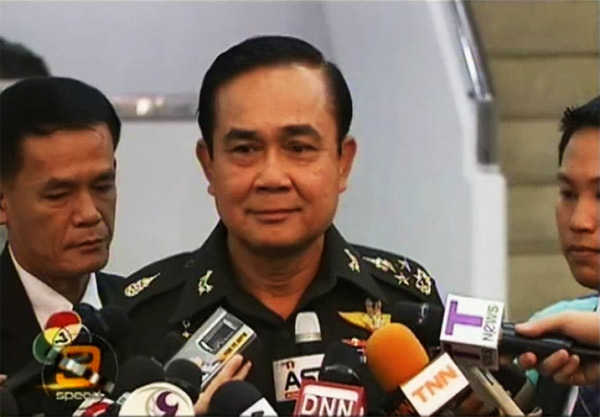 Prayuth said that he hoped both factions would adhere to the justice system in spite of the violent rhetoric that has been reported over the last few weeks. He added that checkpoints will be set up in an effort to maintain order as The People's Democratic Reform Committee (PDRC) and United Front for Democracy Against Dictatorship (UDD) hold rallies.
The former are calling for reform before elections, and the latter are calling for their right to a fair democratic election.