CityNews – On April 21st the Lamphun former vice governor Nawin Sintusa-ard was appointed the new vice governor of Chiang Mai.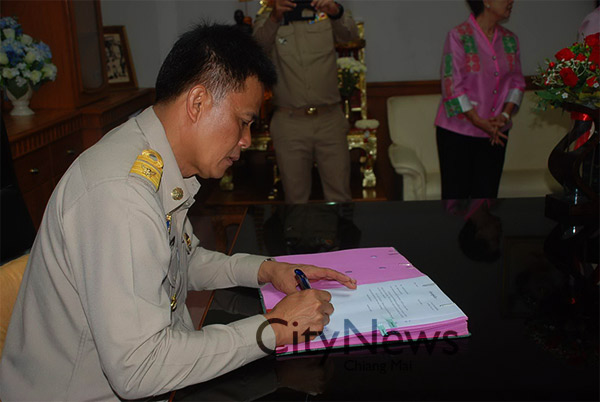 Nawin visited and paid respect to the King Rama V statue and the spirit house at the Chiang Mai Provincial Office before reporting for duties.
Vice Governor Nawin arrived at his new office to a warm welcome FROM officials from local governing organisations and Chiang Mai residents. They presented him with flowers and gifts as he officially started his new position.