CityNews – International news sites have been rapidly sharing the news of Thailand's decision to declare martial law at 3 a.m. on Tuesday (20th May) after six months of political turmoil in Bangkok. Governments, political analysts and other commentators are voicing their concerns about the decision, with some worried that involving the army in the crisis will lead to more violence.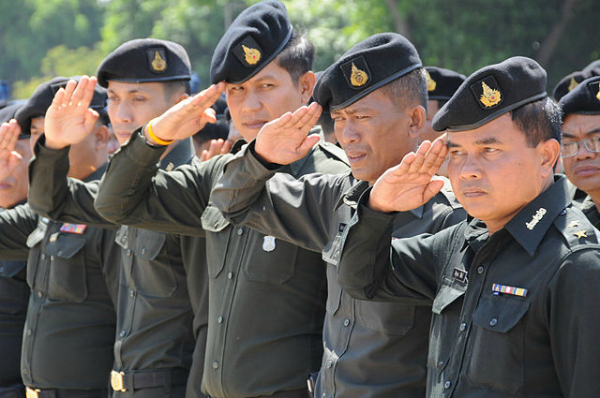 Military chief, General Prayuth Chan-Ocha, made the announcement on television, on army-run Channel 5, saying, "This is not a coup." Armed soldiers along with tanks were already stationed across the capital in time for its residents to wake up and begin their day.
A military statement signed by the general cited a law passed in 1914 which gives the army authority to intervene during times of crisis. The implementation of martial law comes two weeks after former Prime Minister Yingluck Shinawatra was let go of her duties in government, along with nine cabinet members.
Thailand's military, which has staged 11 successful coups since 1932, is under the watchful eye of foreign governments, who are concerned that a military intervention might lead to an even deeper divide between factions, or the possibility of armed conflict leading to more violence. The army's first military intervention in 15 years took place in 2006, when tanks and troops were deployed in Bangkok to seize power from the then Prime Minister, Thaksin Shinawatra.
For an in-depth summary of the news being shared internationally, as well as photos of the army in Bangkok, visit Richard Barrow on Twitter.