CityNews – International leaders from around the world have been quick to express their deep disapproval of Thailand's military takeover.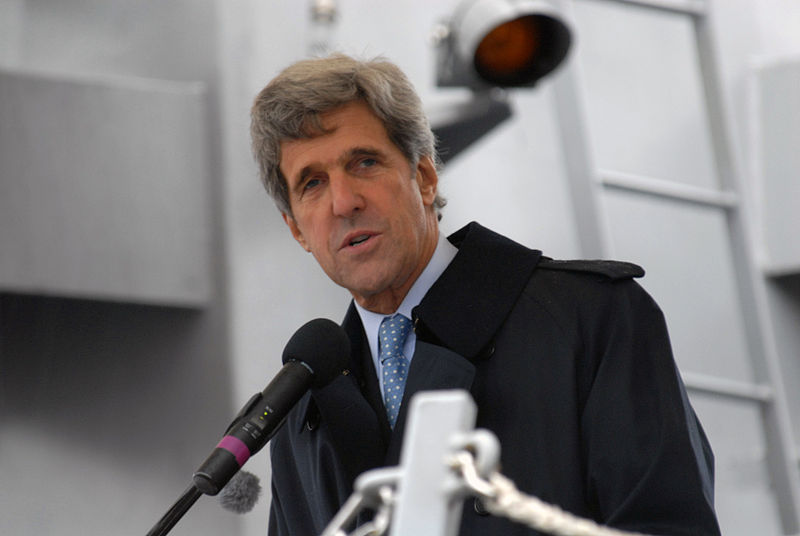 U.S. Secretary of State John Kerry.

Despite the fact that Thailand is the closest Southeast Asian ally to the United States, the US government has put Thailand's military aid under review, and is reconsidering other dealings as well.
"I am disappointed by the decision of the Thai military to suspend the constitution and take control of the government after a long period of political turmoil, and there is no justification for this military coup," said U.S. Secretary of State John Kerry. "I am concerned by reports that senior political leaders of Thailand's major parties have been detained and call for their release. I am also concerned that media outlets have been shut down. I urge the restoration of civilian government immediately, a return to democracy, and respect for human rights and fundamental freedoms, such as press freedoms. The path forward for Thailand must include early elections that reflect the will of the people."
He continued, "While we value our long friendship with the Thai people, this act will have negative implications for the U.S.–Thai relationship, especially for our relationship with the Thai military. We are reviewing our military and other assistance and engagements, consistent with U.S. law."
Other governments have expressed similar concerns.
A statement from the European Union (EU) External Access Service: "We are following developments in Thailand with extreme concern. The military must accept and respect the constitutional authority of the civilian power as a basic principle of democratic governance. International human rights standards, including media freedom, must be upheld. It is of the utmost importance that Thailand returns rapidly to the legitimate democratic process. In this respect, we stress the importance of holding credible and inclusive elections as soon as feasible. We call upon all parties to exercise restraint and work together in the interest of the country."
A statement from the office of United Nations (UN) Secretary General Ban Ki-Moon: "The Secretary-General is seriously concerned by the military takeover in Thailand today.  He appeals for a prompt return to constitutional, civilian, democratic rule and an all-inclusive dialogue that will pave the way for long-term peace and prosperity in Thailand.  The Secretary-General urges all parties to work together constructively, refrain from violence and respect human rights."
A number of other countries have also already issued statements of disapproval over the coup, including France, Chile, UK and Canada.