CityNews – The former president of the India-Thai Business Association, Satish Seghal, faces deportation for having a role in the Thai political crisis. He vows to fight the decision made by the Centre for Maintaining Peace and Order (CMPO), insisting that he has done no wrong in terms of breaching the recently-implemented state of emergency decree.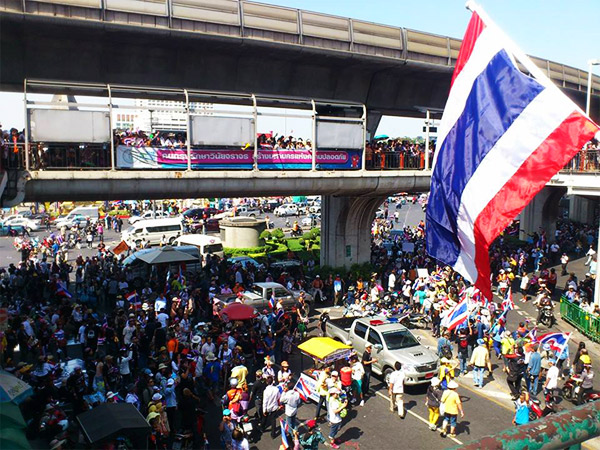 Mr. Seghal has lived and worked as an Indian national in Thailand for over 50 years, yet the decree gives state authorities to deport any immigrant who has a role in contributing to or creating an emergency situation. The ex-advisor to many former ministers, Mr. Seghal said he was "perplexed to learn from the media that the government wants me deported."
In an address to the media, he went on to say, "It's true that I'm an alien but I have represented Thailand in many talks with India. I'm an alien who has worked and helped Thailand for a long time. I wonder where all the good things I have done for the country have gone."
Thailand's protest movement has questioned the government's decision, which they feel needs to be reviewed, especially as Mr. Seghal argues he has never criticized the government or Prime Minister Yingluck Shinawatra. However, he did call for an end to corruption throughout the nation (which is his Constitutional right).
The CMPO claims that Mr. Seghal was one of the speakers at PDRC rallies and led protesters on a march through the Silom business district in Bangkok. They also report that he joined the blockade at the Civil Avaiation Depeartment on 22nd January. Mr. Seghal is now facing deportation for these acts, even though he has lived in Thailand since he was five years old, and all his siblings are legally Thai.
Mr. Seghal admits to appearances at PDRC stage rallies, but still sees the deportation charge as absurd, "I do not understand this because what I said on stage was about loyalty to the monarch and the country." He said that he was dumbfounded to hear that the CMPO was targeting him and ordering his exit from the country he has lived in all his life.