CityNews – Guesthouse entrepreneurs and hotel owners have filed a petition to the Lawyers Council expressing their concerns and requesting amendments be made to the Hotel Act.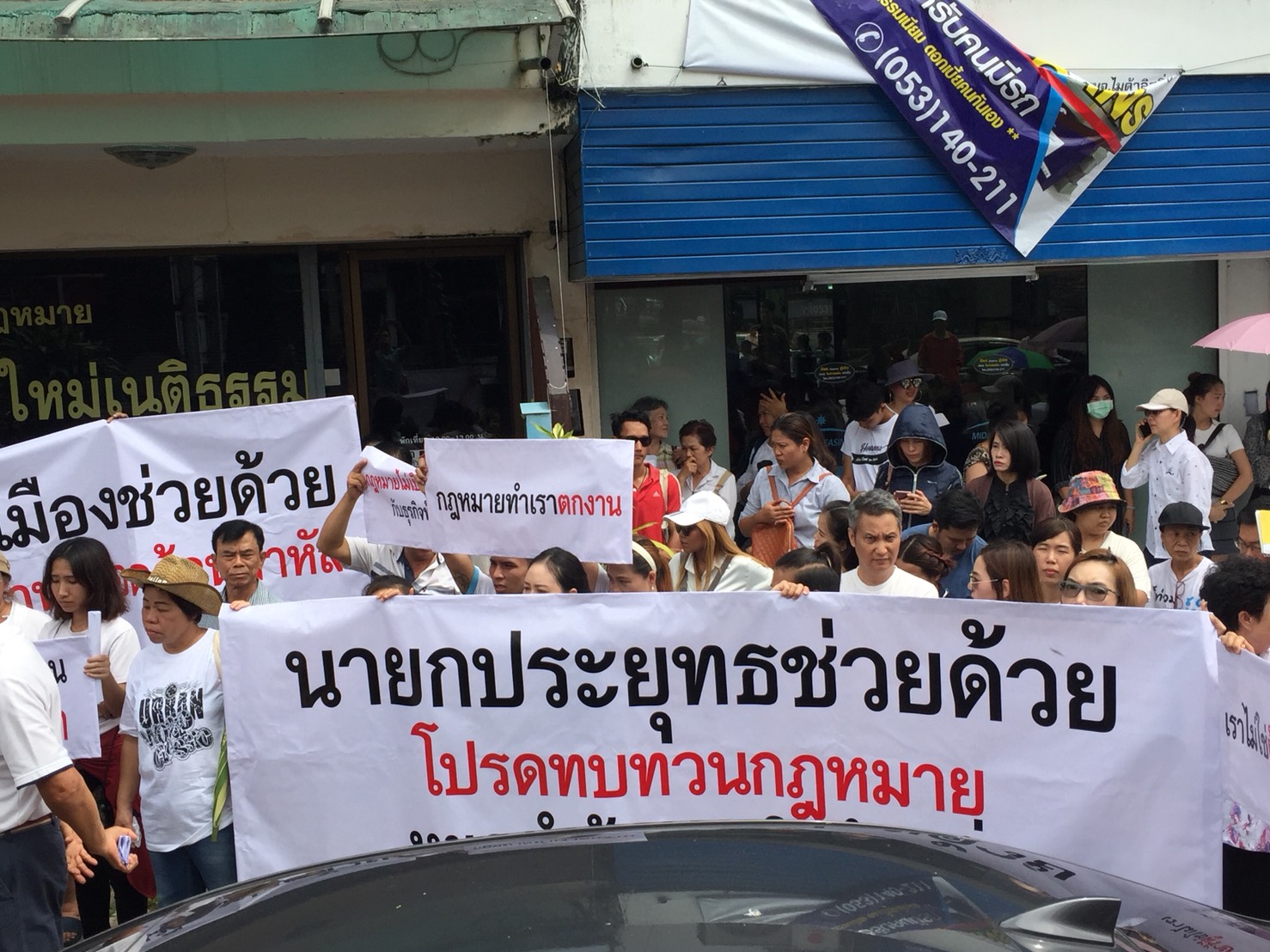 On May 30th, over a hundred accommodation service entrepreneurs rallied at Wat Lam Chang before heading to the Lawyers Council Under the Royal Patronage, Chiang Mai Office to file a petition concerning the Hotel Act. The petition was signed by around 500 entrepreneurs. Problems with the Hotel Act has come to light after local police recently began enforcing the act, forcing many small and medium sized accommodation service providers across town to close down for not having the proper documentation.
Those who signed the petition expressed their concern with the almost impossible processes it takes for smaller businesses to fully legitimise their hotel or guesthouse.
This national issue has been ongoing for years, but recently resurfaced after a spike in police enforcement following an order from the government regarding illegal hotels and taxation.
At the rally, entrepreneurs were asking the authorities to cease the raid operations and pleaded for a mutual solution where they can operate legally, as they too have a role in the tourism industry of Chiang Mai and desire to be legal.