CityNews – It's official. Thailand's Army Chief General, Prayuth Chan-ocha, has declared that the armed forces and police have formed the National Peacekeeping Committee to seize power.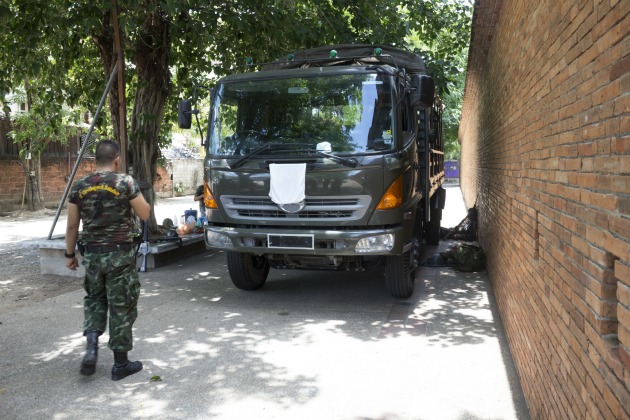 Yesterday at Tha Pae Gate
According to Gen. Prayuth, a power seizure was necessary in order to protect the lives of the people. He added that Thailand will take care of foreigners and continue relations with foreign countries.
As of now, faction leaders from both sides, including PDRC leader Suthep Thaugsuban, have reportedly been detained by the Thai army after no compromise could be reached.
This is the 19th coup in Thailand's history since absolute monarchy was abolished in 1932.