Citynews – Ex-Prime Minister Yingluck Shinawatra has reported to the National Peace and Order Maintaining Council (NPOMC) today (Friday, 23rd May). The remaining 22 Pheu Thai and Shinawatra members have been warned that if they do not obey the summons by today they will be arrested and face legal action.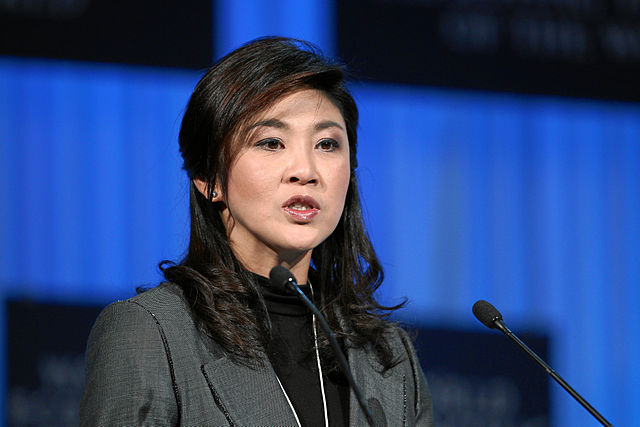 Here are the people being summoned by the army:
1. Somchai Wongsawat, former prime minister and Thaksin Shinawatra's brother-in-law.
2. Yaowapa Wongsawat, Thaksin's sister.
3. General Chaiyasit Shinawatra, former army commander and Thaksin's cousin.
4. Noppadon Pattama, Thaksin's legal advisor and ex-Minister of Foreign Affairs
5. Chalerm Yubamrung, Yingluck's government minister and head of the dissolved Centre for the Administration of Peace and Order (CAPO)
6. Suranand Vejjajiva, Yingluck's aide
7. Pokin Polakul, Pheu Thai strategist
8. Yongyuth Tiyapairat, a former house speaker who previously faced charges of electoral fraud
9. Phumtham Wechayachai, key Pheu Thai member
10. Police General Panupong Singhara na Ayutthaya
11. Lieutenant-General Chat Kulladiloke, former Deputy Minister of Transport
12. Prommin Lertsuridej, former Secretary General to Thaksin and ex-Minister of Energy
13. Pansak Vinyaratn, former Political Advisor to Thaksin, dubbed "Thaksin's Oracle"
14. Sompong Amornvivat, former Deputy Prime Minister and former Minister of Foreign Affairs
15. Varathep Rattanakorn, Yingluck's Office Minister
16. Thongthong Chantarangsu, Yingluck's Office Permanent Secretary
17. Police Major General Thawat Boonfueng, Yingluck's Deputy Secretary General
18. Lieutenant General Manas Paolik, former commander of the Pha Muang Task Force
19. Kriangkamol Laohapairoj, part of Thaksin's "inner circle"
20. Saroj Hongchuvej, deputy director of Pheu Thai
21. Pichai Nariptaphan, Pheu Thai member
22. Worapong Tantivejjayanont
All these people are banned from leaving the country, including Yingluck. In total, General Prayuth Chan-ocha has summoned 155 people, most of whom are key politicians, powerful figures linked to Yingluck's government, and leaders of pro and anti-government protest movements.
Meanwhile, order 20/2557 cites an open invitation for all diplomatic personnel and military diplomats to meet at 4 p.m. today May 23.