CityNews – On Thursday, 22nd May, at 11 a.m., Major General Sarayuth Rangsee, the commissioner of Army 33, invited all the Chiang Mai Red Shirt leaders to take part in a meeting at Kawila Camp, Chiang Mai.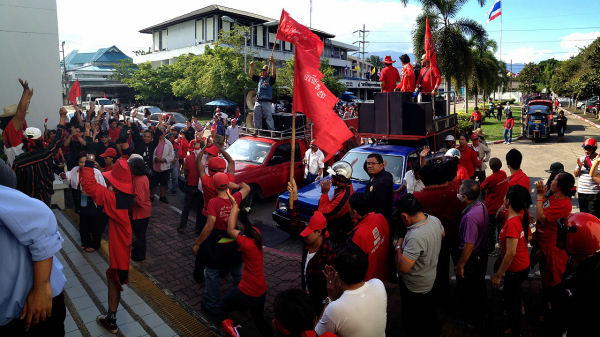 Chiang Mai Red Shirts at a rally earlier in the year.
The meeting was about understanding the stipulations of martial law and what rules they are obligated to obey. Reporters and any other spectators were banned from attending this meeting.
At 7 p.m. in the evenings soldier will be on duty at any public places downtown and around other important areas such as the train station. There are also regular checkpoints set up by soldiers around the city.