"We believe that we will lift Thai politics to another level," boldly declared Thanathorn Juangroongruangkit, the 39 year old billionaire tycoon and founder of the new Future Forward political party, at a recent meeting held in Chiang Mai.
Since political campaigning is still illegal, according to the current junta, not much is known about the workings of Future Forward, though media savvy Thanathorn has held numerous talks and discussions around the country in recent months since he announced the registration of the party (though its official formation is still not legal, due to current restrictions).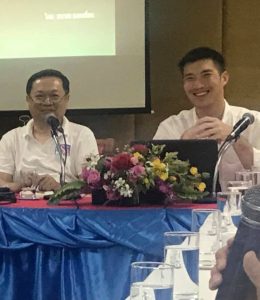 Holding a meeting positioned as a round table to learn more about Chiang Mai with a handful of prominent local business people as well as the press recently, Thanatorn spoke openly in what was an energetic free-low of questions and answers on both sides.
"For us decentralisation is key," said Thanathorn, "the government is too big, too overreaching and too sluggish. We need to have locally elected bodies who answer to their electorate, not to Bangkok. Right now many regions and areas are unable to solve their own problems, not because they have no solutions, but because they need to ask permission from Bangkok, which has other priorities. The way I see it, more democracy means less government, which means an increase in independent inspection and accountability. When you have democracy, you can have tyranny of the masses. This is where the media's role is crucial in highlighting issues which are complex to society. To avoid tyranny of the masses, you need to have a strong judiciary, a strong media and strong people. Right now, the heroes in our society are those young and passionate people who are getting arrested. Yet, the media often stays silent and doesn't defend them. They will be our future heroes and leaders. If you are silent, then one day they will come after you too, media, and who will be there to defend you?"
Thanathorn went on to detail how decentralisation will benefit regions outside Thailand's central region. He said that while Bangkok pays 26% of all taxes, it receives a whopping 72% share while its population is only 17%. Isaan in the north east on the other hand receives a mere 6% share of the tax budget while paying 11% for its 34% population. The north also pays 9% in taxes while receiving only 7% for its 18% population.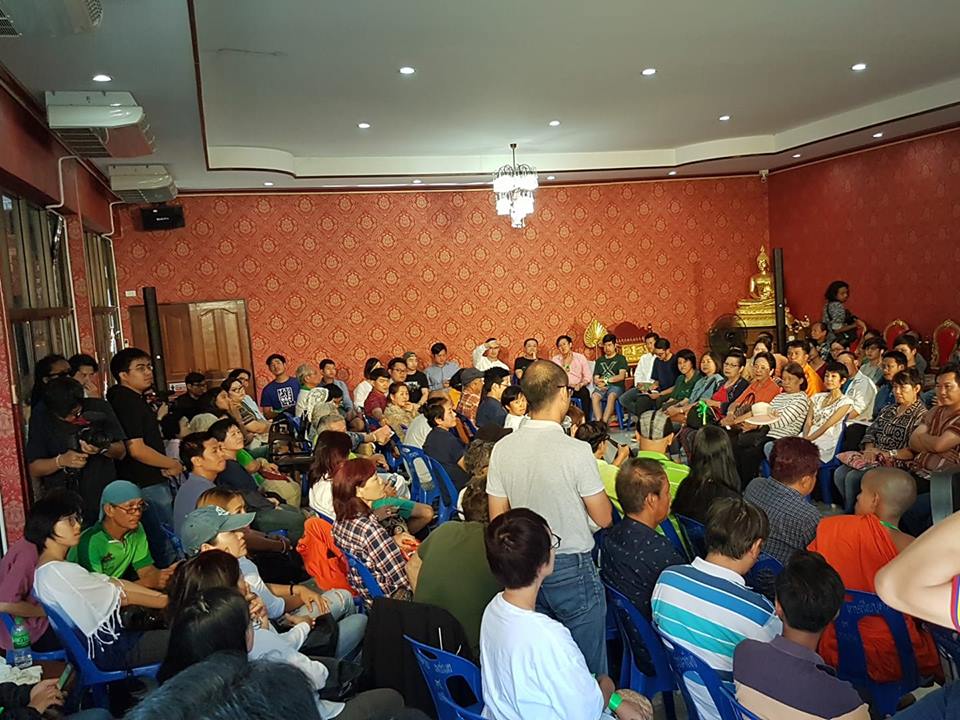 "Bangkok just wants the north to get the tourists in and look after the watershed, they don't care about its development," he claimed. He went on to talk about the disparity amongst the house of representatives from each region and explained how he would address that issue by having a political party with open participation. "We need to set the standards we expect. Our party will have no ownership; that is not the type of party we want. All can participate. This doesn't mean that we will replace a big mafia with small mafia. While I have money, I am not going to put money in as we have agreed to have public finance with quarterly open books reports, to ensure the party's transparency. We need to raise 350 million baht and we do not want to have any lobbyists or interest groups. The party's founders all agree that we want everyone to own the party, not just a few. Each region will set up independent committees and they will chose who represents them on the party table."
Thanathorn goes on to explain that he supports open data government, using open data to both combat corruption and also to support new business. He touched on numerous issues from the implementation of land tax, the importance of the freedom of press, the need for more focus on vocational education, the rights of indigenous people, the curbing of government overreach, strengthening of unions and labour groups and the abolition of computer crimes act and the ability of the government to invade, suppress and control the internet.
"On our to do list is to abolish the idea that the stability of those in power equates the stability of the state. Our party will dismantle this thinking," added Thanathorn who ended by saying that he did not expect to win the next, or even the next election, but he intends to work towards his party's vision, perhaps able to win the popular vote in ten or twenty years' time.
He's 39, he has time and it will be time which will tell whether actions will match his promising words.