CityNews – General Prayuth Chan-ocha, Commander-in-Chief of the Royal Thai Army, ordered countrywide martial law at 3 a.m. on Tuesday, May 20th. The army claims that they aim to preserve peace and order and to prevent further bloodshed.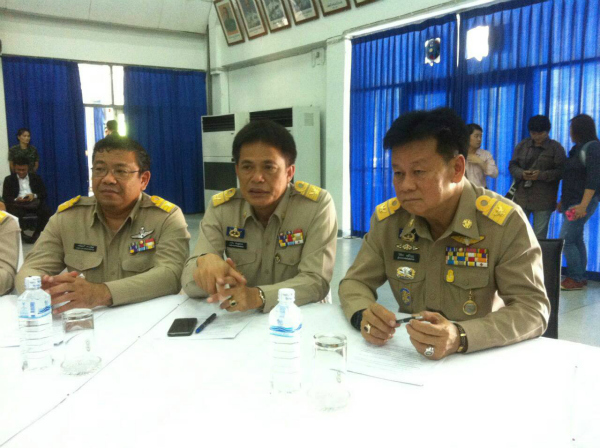 The army has seized control over all television channels in the nation. They have taken ten cable TV channels off the air and shut down local radio stations with no permits. The Army's Peace and Order Committee (POC) also ordered bans on publications, TV programmes and online medias that could lead to public panic and chaos. The POC has invited heads of government offices, governors and representatives from political organisations to meet in Bangkok and regional headquarters to discuss the implementation of martial law throughout the country.
At 10:30 a.m. on Wednesday in Chiang Mai, Pol.Maj.Gen. Pacha Ratanapan, deputy commander of Region 5 Police, and Chiang Mai governor Wichian Puttiwinyu met with Region 3 POC at Army 33's Kawila Camp. Maj.Gen. Sarayu Rungsi, Army 33 commander led the meeting along with the Chiang Mai governor, vice governor and head of local governing offices in attendance. The army informed them that they will be in charge of security at government offices and asked the officials to perform their duties as usual. The POC imposed a ban on public gatherings of more than five people and political talks on local radio stations the may cause public chaos.
Later in the afternoon, governors from 17 northern provinces travelled by helicopters to meet with the Region 3 Army office at Somdet Phra Naresuan Maharat Camp in Phitsanulok.