CityNews – The Castelli di Carta or, Castles of Paper is a non-profit organization created by a group of Italian Red Cross volunteers who visited Chiang Mai in 2011.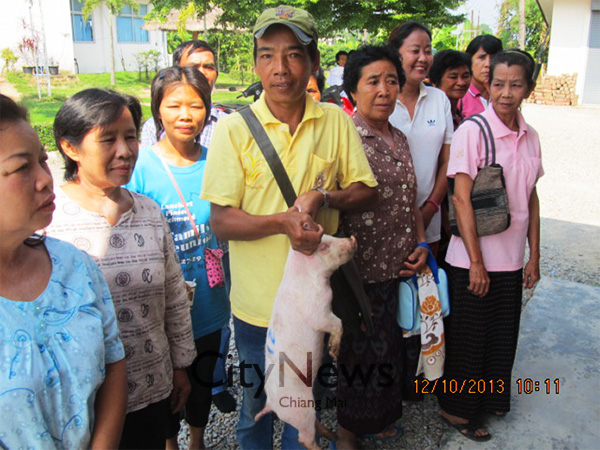 The Castelli di Carta President Mrs. Paola Mazzocchi has raised donations to assist villagers in Doi Lo. The Castelli di Carta is an association that organizes neighborhood events in Rome to raise the necessary funds.
For the second time in 2013, Mr. Pino Ungaro the Asian Delegate of the Italian Red Cross has presided over a donation in October 2013 during his observation visit to the Home Health Care workshop which was the 32nd and final workshop of this fiscal budget. Mrs. Somboon Suprasert is the International Project Director of Italy and Mrs. Margaret Bhadungzong is International Consultant.
Yaang Kram is one of 11 villages in Doi Lo district with a combined population of 5,200 residents. The main source of income is rice and lumyai orchards. Off season income is from raising bell peppers and tomatoes. Raising a piglet will benefit the fifteen families with supplemental income.