CityNews – A massive World War II bomb was accidently detonated Wednesday at a scrap metal warehouse in Bangkok, leaving 7 dead and 19 seriously injured.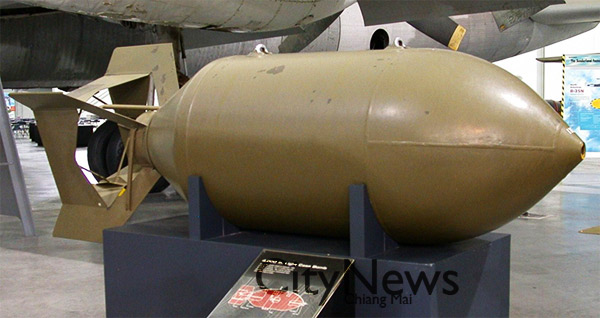 Weighing in at 225 kilograms, the bomb was uncovered by construction workers at a build site. Believing it to have been diffused, the workers sold the bomb to a suburban scrap metal warehouse.
Once the bomb arrived, workers at the warehouse dug into the bomb using a metal cutter, which caused the explosion. The bomb appears to have been a left over remnant of the WWII era. Victims of the bombing were rushed to the Erawan emergency centre where officials originally reported five dead, but have since raised the death toll to seven.
A large crater has formed at the explosion site and ricochets from the bomb damaged homes within a 500 metre radius. Colonel Kamthorn Ouicharoen, of the police bomb disposal unit, believes the bomb to have been "dropped from the air during World War II," most likely as a result of an allied forces raid on Bangkok in retaliation to the kingdom joining the Japanese war effort.