CityNews – On Tuesday, 29th April, a 37-second video clip uploaded by a Facebook user showed a young woman trying to stop a car and then being dragged several meters across an intersection on Ramkamhaeng Road in Bangkok.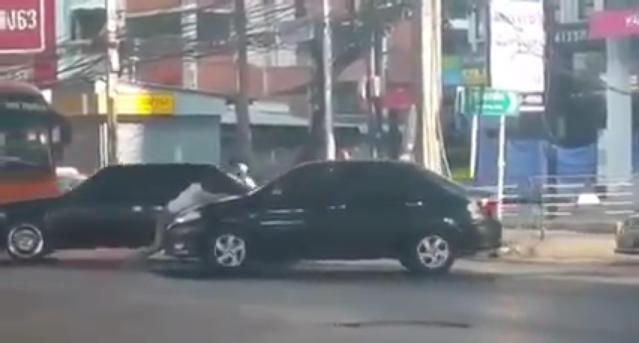 The woman tried to stop the black car as it slowly moved forward to the middle of the intersection; she fell, but quickly stood up, still trying to stop the moving car. She then walked towards the driver's side of the car, but the driver suddenly drove off, dragging her with him.
She was dragged to the side of road when the car finally stopped. A motorcyclist near the scene quickly got off his bike and rushed to help her along with a pedestrian.
Most netizens believed the driver might be her boyfriend; however, most feel he was being extremely cruel to the young woman.