CityNews – A woman was found beaten to death in Chiang Dao on March 24th, Thairath reported.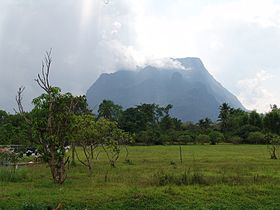 The female victim, Buunnak Baewa (53), was found dead on the floor when police arrived. Police said the victim was covered with blood, and small pieces of steel from a hammer where visible in her injuries.
Medical reports indicate that the victim died within six hours of the attack. The victim's daughter, Rosanipa Srisuwan (35), stated that Buunnak had moved out of her family home to live with her new husband, known only as Saring.
Rosanipa told police that she had warned her mother that Saring was ill-tempered, citing several incidents in which her mother and Saring were overheard fighting by neighbors.
Rosanipa was the one to discover her dead mother and is convinced that Saring committed the crime, and that he is now on the run from authorities.