CityNews – A post on Thai website Pantip has garnered almost 5,000 shares after a woman wrote about an experience she had in August where her plan to pretend to be a foreigner (Asian) didn't go as she planned.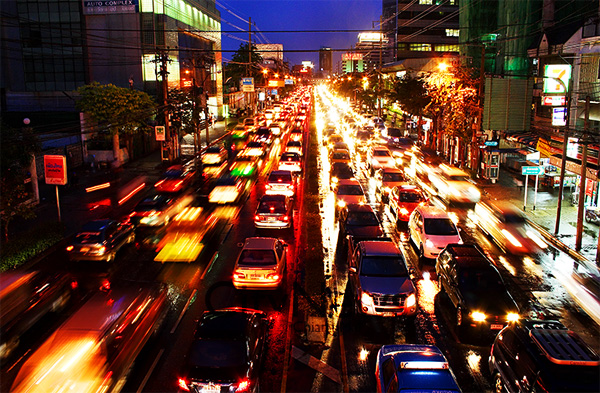 The poster wrote:
"It happened on 6th August around 9 p.m. in front of Central World Shopping Mall. My sister and I wanted to go Lard Kra Bang but many taxi drivers just went past since they were being pretty selective. One of the drivers did not even ask us where we were going. He saw foreigners next to us and picked them up instead."
She wrote that she decided to pretend to be foreign so they might get picked up, presumably because foreigners can be overcharged.
She writes that the taxi driver wouldn't use the metre, but also that he didn't believe they were foreigners.
After they convinced him they were from the Philippines he did something quite strange, writes the poster.
"Then the taxi stopped at a traffic light in front of Rama VIII intersection. He turned to take a photo of us with his mobile phone without asking permission. We stopped him and asked why he would do that, and he said 'you're beautiful'.
"He continued driving and we continued pretending to be foreigners – looking around, talking in English. The taxi stopped at a gas station.
We asked the driver where we might find tom yam kung, like most foreigners ask. The driver asked a male gas station attendant the same question and they made a joke about the Philippines. But the staff looked at us and said we were Thais for sure. And then he asked the driver where he was going to drop us. He told them a hotel, but the gas station staff laughed and said 'what about behind the gas station'. Three more male staff came around the taxi asking us our names and harassing us. We asked the driver what the staff had said. The driver just said they all agreed we were beautiful."
She writes that even though the metre said 209 baht the driver said the cost was 300 baht. They paid him what the metre said and he wasn't happy.
She writes at the end that she and her friend had never felt that afraid before in a taxi, and wrote that she hopes not all foreign women and treated and talked about in such a way.