CityNews – Yesterday morning, April 6, military from Pha Muang Force released a statement detailing the arrest of the three suspects from Fang's Wiang sub-district, Chiang Mai, for drug trafficking.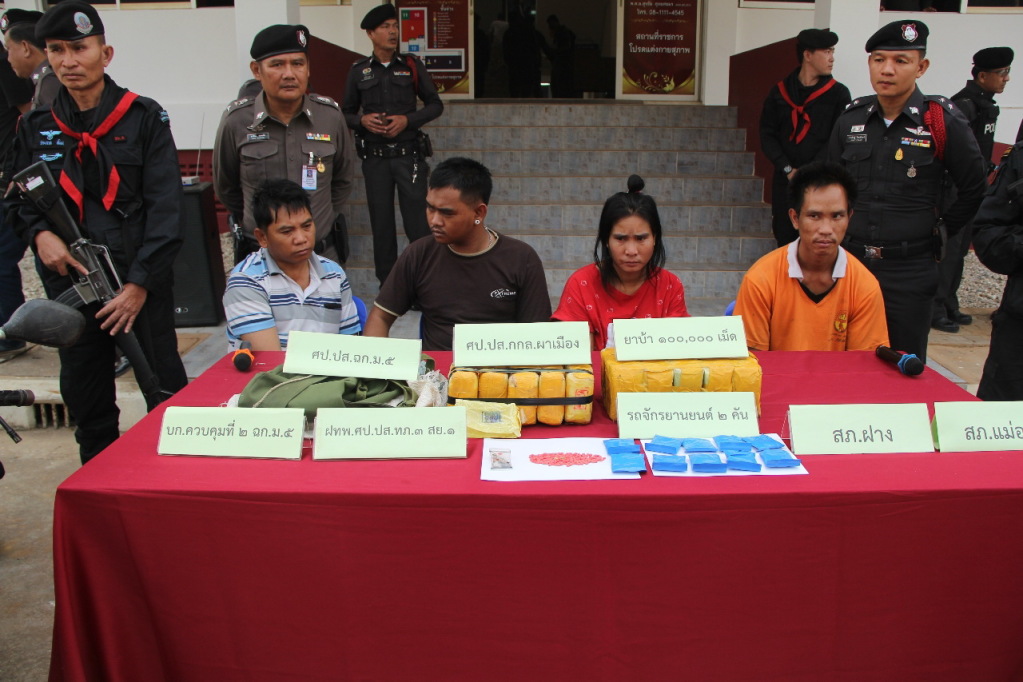 The three suspects, Jalor Arla, Nator Hansilawan, and Jatae Hansilawan, were arrested in Fang district, on the Thailand-Burma border
The officials seized 100,000 yaba pills.
The suspects confessed that they were attempting to sell yaba.
The military have been assigned to monitor the area 24 hours to prevent the smuggling of narcotics during Songkran.