CityNews – Former Pai policeman, Police Sergeant Uthai Dechawiwat, admitted recently his guilt in the murder of Canadian backpacker Leo Del Pinto January 6th 2008 in a Pai street.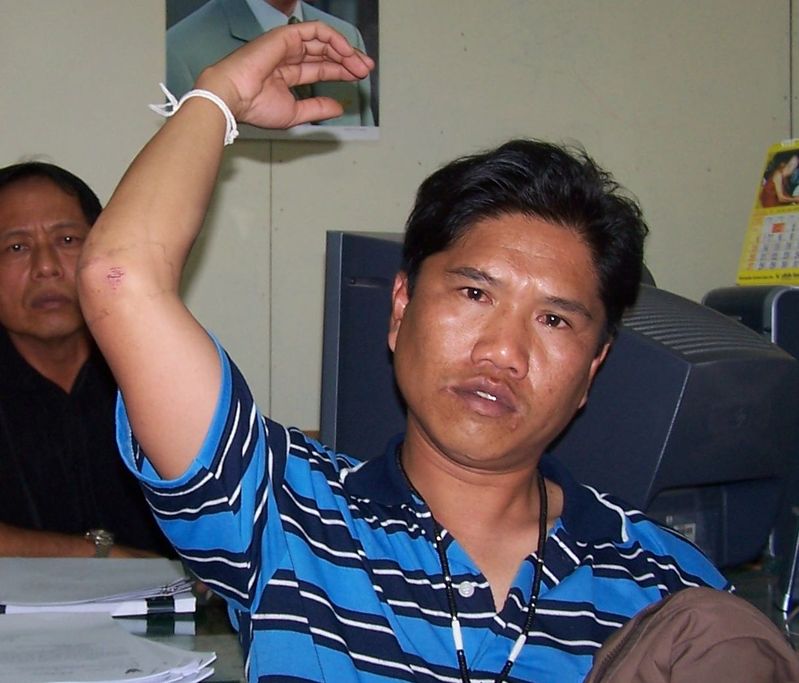 Police Sergeant Uthai Dechawiwat. Photo by Noel Boivin
In an article on British journalist Andrew Drummond's website it said that Del Pinto's father had "been through hell" waiting for justice to be served. He got just that when Uthai changed his plea. On August 20th a court in Chiang Mai will announce a verdict.
The case has left the Royal Thai Police, especially in Pai, looking in bad shape, again. When Uthai was released on bail after the shooting of Del Pinto he was arrested soon after for beating his pregnant 19 year old Thai girlfriend to death with a piece of wood. Not only that it has become clear after an investigation that Pai police not only lied to save their colleague, but threatened witnesses so they wouldn't testify against Uthai.
Drummond reported that Del Pinto's father was told he was 'taking on the third world' and that justice would be difficult. But thanks to his determination and the hard work of Thailand's National Human Rights Commission new witnesses were found, while it was discovered that witnesses in Pai had been "intimidated" by police. The Department of Special Investigations (DSI) said that "Pai Police carried out a whitewash."
Sergeant Uthai had previously said that he had fallen when Del Pinto attacked him, although forensic evidence has proved that the trajectory of the bullets was downwards, meaning Uthai must have shot down into Del Pinto's head. Carly Reisig, 24, also Canadian, was shot by Uthai too but survived.
Leo Del Pinto's father has said he wants the severest sentence for the killer, adding that a girl would not be dead now if Pai police had done their job.