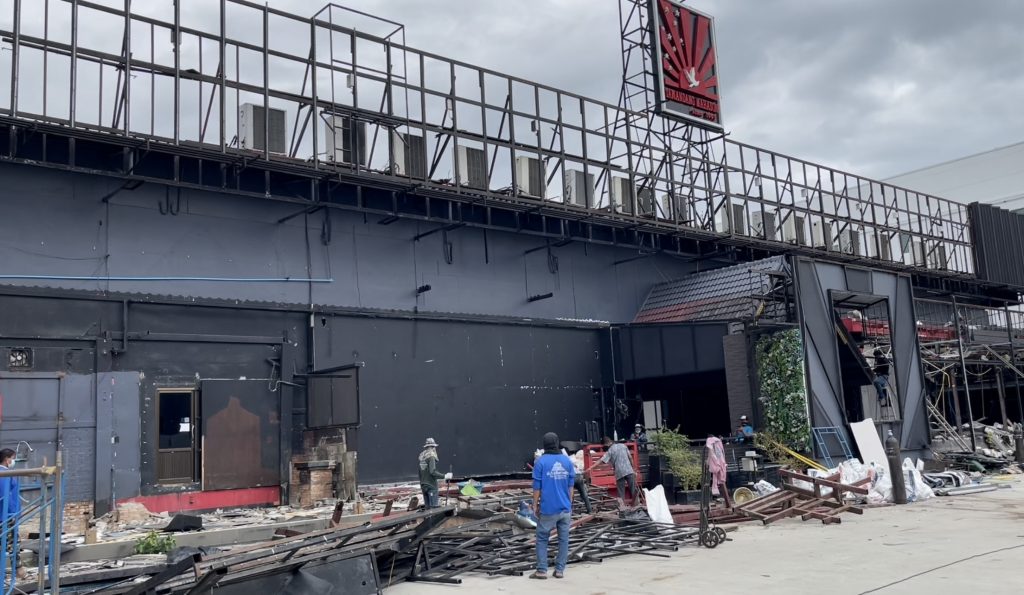 Tawandang, Chiang Mai has announced that it is not closing permanently, in spite of rampant online rumours that it has gone out of business.
Tawandang is a popular night spot which has been under scrutiny recently as it has boarded up its entrance and removed its sign, with many speculating that it is going out of business due to the current economy.
However, CityNews talked to a caretaker yesterday who told us that the venue, which has been open for 18 years, is simply undergoing renovations and has every intention of reopening again, when possible.
They expect to be working on improving the venues for the next five to six months and hope to be open later this year or early next year.
Staff have not been laid off, said the caretaker, but have accepted a 50% cut in salary.