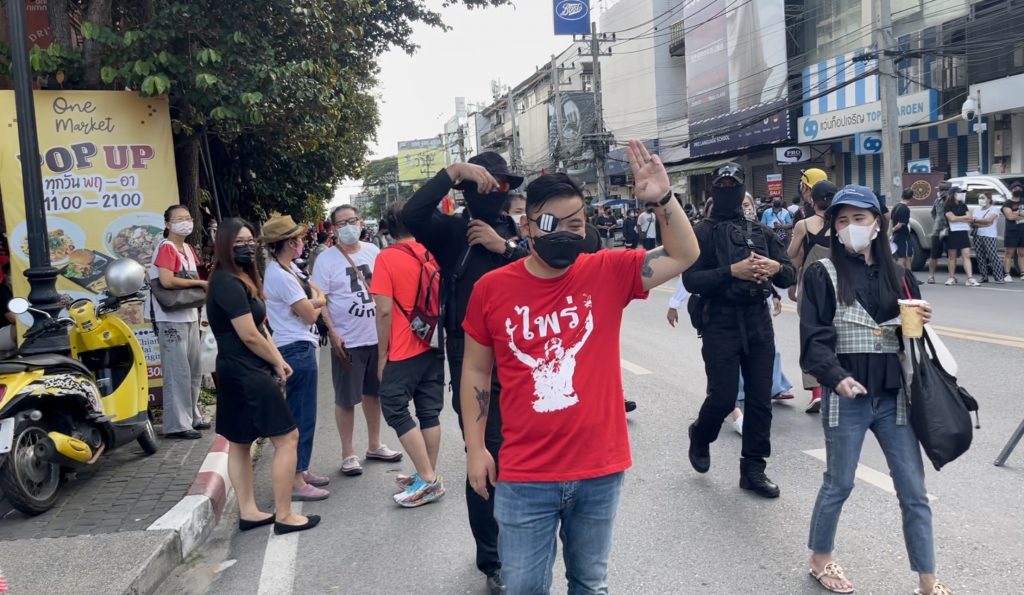 On Sunday evening a popup mob closed down a section of Nimmanhaemin Road from soi 5 to the Huay Kaew Intersection for the 'renegde' activity in protest of Prime Minister Prayuth Chan-o-Cha.
Around 300 metres of the busy road was cordoned off in an activity which is part of a national drive by many protest groups to oust the current prime minister.
The event was peaceful and its organisers have promised to hold more in the coming Sundays.