CityNews – A video of three Thai policemen on a motorbike was uploaded to Facebook on the page of ? ? July 2nd. The now controversial video shows how the policeman riding the bike jumped a red light in front of startled people in the car next to them.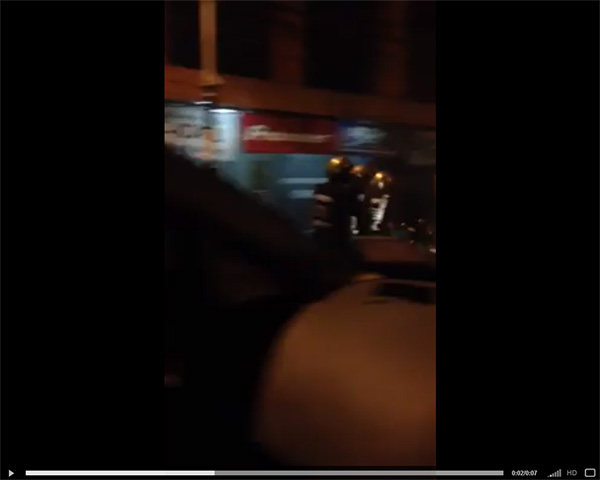 Getting ahead of the pack
Unfortunately for the policemen, one of passengers in the car had his video phone turned on.
"Three police on a bike, I guess they can't be doing wrong. Oh! They jumped a red light, too!" shouts the driver to the passenger as the three police get ahead of other traffic waiting at the red light.
The location of the film is still unknown.
Since the video went viral many Thai people have commented on it.
In support of the police:
"This is the biggest nonsense this year. How come you can't think they are on an emergency case? I am fed up with those who never do anything except criticize society."
Against:
"When police do wrong, who on earth will arrest them.? There should be a 'police for police', a unit who audits their behaviour."
Fatalistic:
"The duty of the police is to protect the law, not follow the law. This is the logic I have so far understood."
Angry:
"It is normal for Thai police: drive the wrong way, go through red lights, three on a bike, no helmet, park in handicap spaces, park in prohibited spaces, drive on the pavement, set-up checkpoints only when they need some money!"
See the full video and comment on ? Facebook page