CityNews – BS Innovation (Thailand) shows off their new seven-colour roses in time for Valentine's day in a press meeting with CityNews yesterday morning.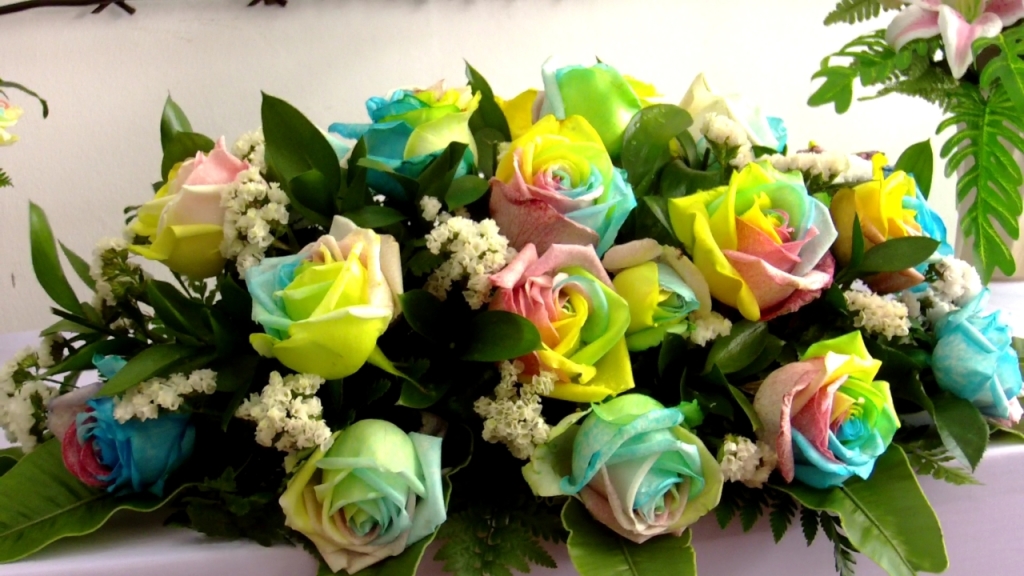 President of BS Innovation, Siripong Pattanakitikul, demonstrated the beauty of the roses by showing how the roses can change colour deepening on the temperature. They also glow glittery in the dark and can be kept for up to five days.
The seven-colour roses are popular among young adults in Korea, and BS Innovation recently purchased the rights to make the roses here in Chiang Mai.
Colours are injected into white roses, including red, yellow, blue, green, pink and orange. However, the technology used to make them change colour and glow in the dark is a secret protected by copyright.
Siripong told CityNews he plans to expand the innovative flower design to be used on orchids, a traditional Thai flower species.
These seven-colour roses are available for purchase around the city at around 60 baht a stem.