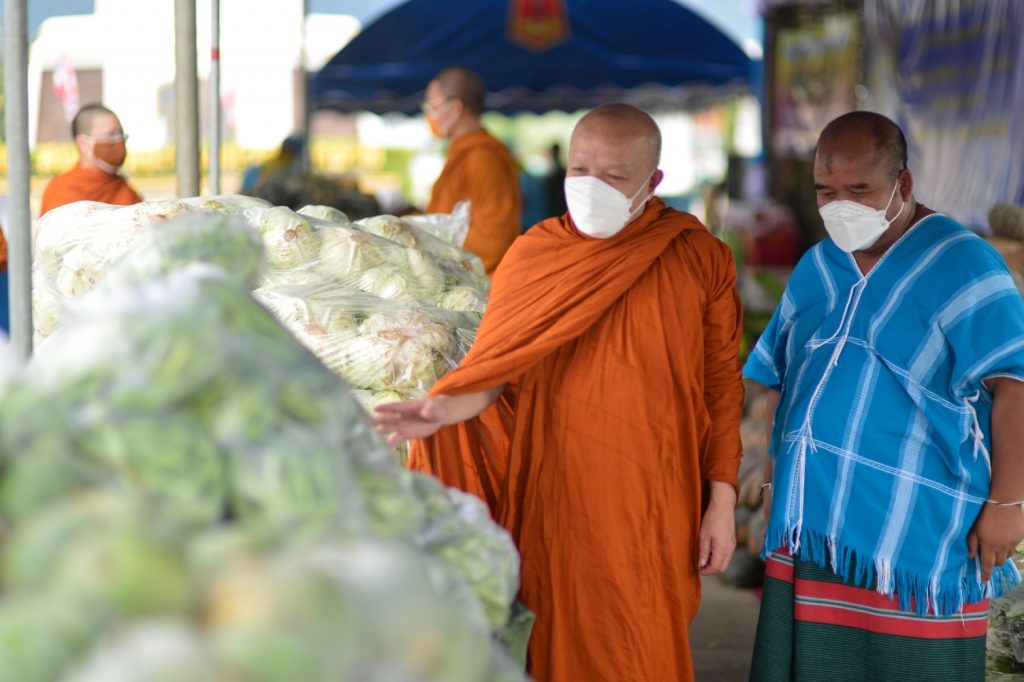 Omkoi District's farmers, who have seen product prices drop dramatically this year received support from the sangha from three provinces, who bought 25 tonnes of produce to distribute to those in need.
Omkoi's farmers have struggled to find a market for their produce this year as costs of delivery of goods has been almost prohibitive, when taking in the current market for agricultural products.
On Saturday the sangha of Chiang Mai, Lamphun and Mae Hong Son joined together to purchase 25 tonnes of fruits and vegetables which they distributed to 11 districts.
The event was held in honour of Queen Mother Sirikit.