CityNews – A few days after we published the story of a man jumping ship when asked to pay a dowry it was reported that the man to blame for the killing of his fiancé and mother-in-law-to-be earlier this month in an auto-shop (the grizzly video was hardly censored on Thai news sites) was also involved in a dowry dispute.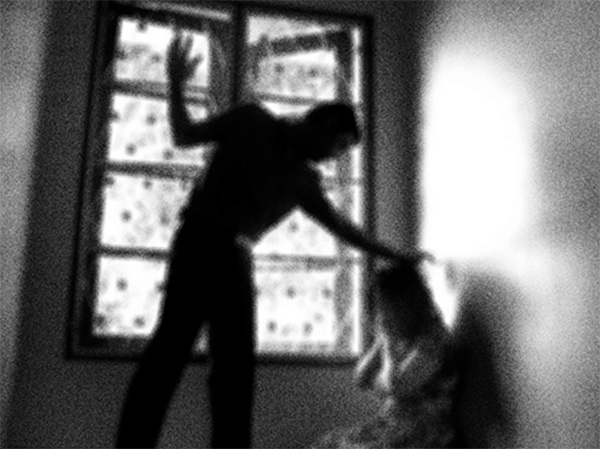 According to a report by the United Nations, up to 44% of women in Thailand have been hurt (either sexually or physically, or both) by their romantic partner, and 63% of the Thai population thinks it's acceptable for a husband to beat his wife
It was reported on Khasod news victims Kewalin Hongthong, (28), and Wimon Hongthong were executed because Thanet Haegan said he had been pressured to pay a large dowry.
When Thanet was arrested after Camdodian police recognized him he immediately confessed, and told police that the two million baht and a car dowry demanded by his in-laws had driven him to murder. He said the media story relating to Facebook and jealously was not true.
It was also reported that Narong Hongthong, the adoptive of the deceased, said that Thanet was lying and that he had only asked for 480,000 baht. He also denied that his daughter or wife had asked for a car.
Khaosod reported that Thanet had originally offered 600,000 baht as payment, but because Narong felt 6 was an unlucky number he changed the price on his daughter.
How much money Thanet had to give is a mystery as the man did not have a job. Police stated to the media that they thought he might have been involved in the drug trade. An investigation revealed that Thanet owned cars, and others assets, while he had a large amount of money in his bank account. He had also bought a 5 million baht house for his future wife.
Kewalin's biological father stated in the Thai media that he had gotten along with Thanet and had even been clubbing with him. This in spite of his daughter telling him that when Thanet got angry he could be violent.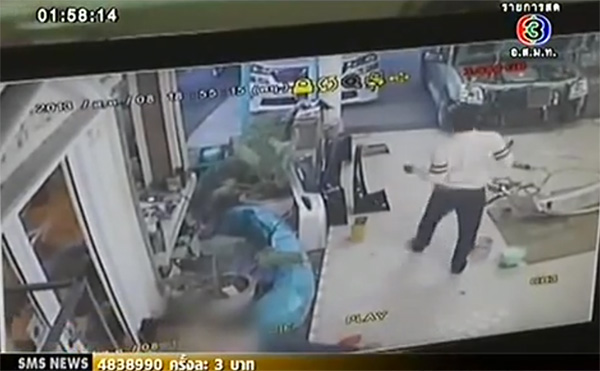 Caught on camera: Thanet dances after killing his fiancée and her mother
Instances of Thai women being beaten, or killed, are regular in the Thai media, but it's thought that because of cultural taboos many women in Thailand do not seek help if they suffer domestic violence.
News reports frequently (this week another victim, jealous husband stabbing wife to death) document cases in which jealous men kill their wives or girlfriends, and in so many cases they then take, or attempt to take, their own life.
Perhaps support for women in Thailand still needs much work, and as is stated in this article on gender issues in Thailand, many of the cultural norms are archaic and seemingly embraced more by the patriarchs of society than the women.
More support networks definitely exist now than they did ten years ago, but old beliefs are still pervasive. The following except was taking from an interview with a professor from the Women's Studies department, Chiang Mai University:
'"You can see in the Thai soaps, the good guy will sometimes rape the main female character, but despite the rape and torture they will end up living happily ever after," explained the ajarn and emphatically asked, "How can Thai women live with that, what kind of message is this sending to Thai women? To exonerate this man after his use of force, the violation, it's absolutely absurd to me."
She believes the mass media perpetuate the use of force against Thai women. "If Thai women cheat on their spouse it's a death sentence for her," said the ajarn, a statement possibly not meant in the metaphorical sense as it did echo some remarks in Gender and Sexualities in Modern Thailand where male study participants broached female infidelity, "Our society can't accept this kind of behaviour in women. Two tigers can't live in the same cage. One must die." (Note the murders by a cuckolded man who shot and killed his wife, her lover and son in May on Khao Sarn Road, a tourist was also injured). Another respondent answered, "This is forbidden. They can be killed by their husbands… It's the most serious damage a woman can do to her family."'