CityNews— Around 9 p.m. on April 28th, Phuping Police arrested purse-snatching couple Kritsada Wansri (25) and Sirakoon Moonkuan (25), both from Amphur Phrao, in the Chiang Mai Airport Plaza parking lot. The couple was charged with larceny involving a vehicle. The purse found with the suspects belonged to a woman who was robbed at 8.30 p.m. at Toony Shop on floor G.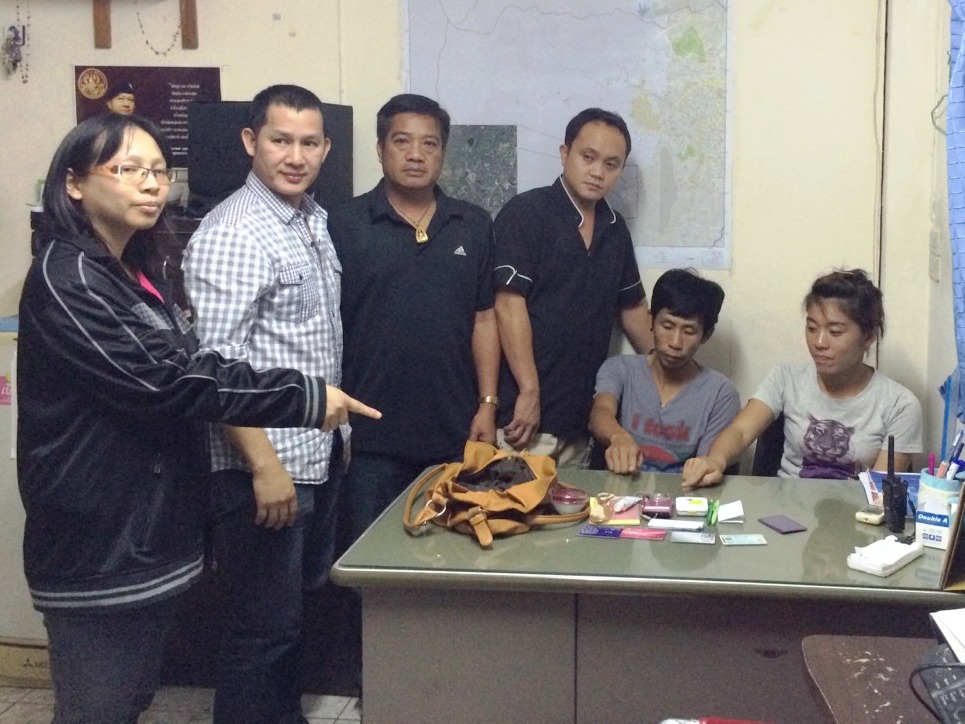 The thieves, right, now in police custody
Before the arrest, Phuping Police were informed about the couple and had been working with mall security guards on the reoccuring case. After the thieves were seen taking a purse, the officers waited for them in the motorcycle parking lot. The suspects confessed that they have been stealing purses from shopping malls to buy yaba and that they were otherwise unemployed.