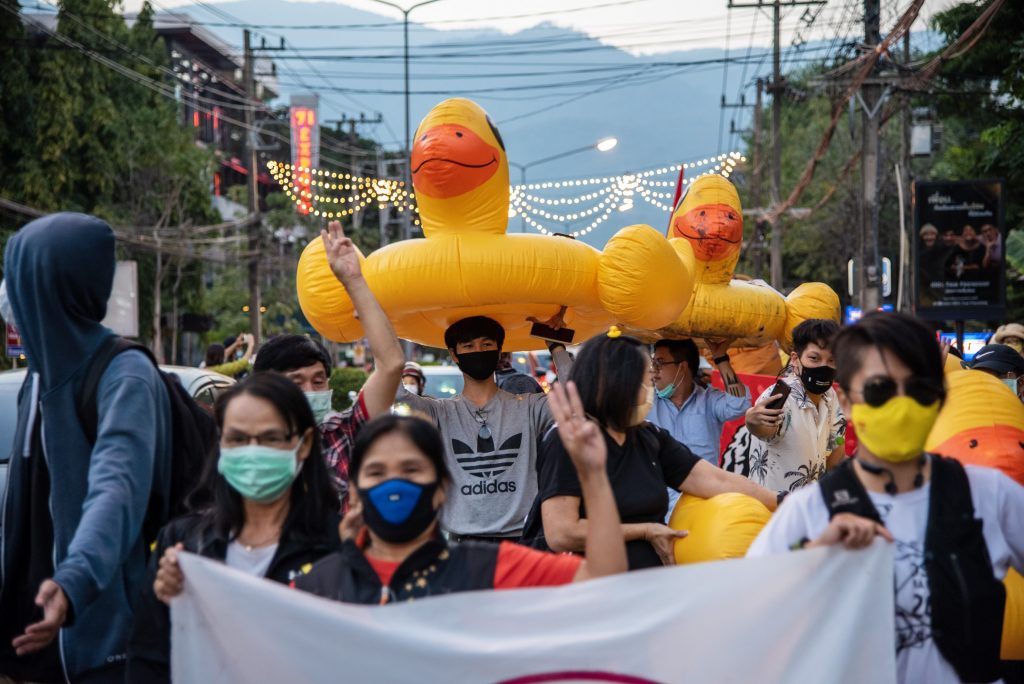 On Saturday December 5th, students and protesters began gathering at Chiang Mai University's front gate. The Community of MorChor, CMU's pro-democracy protest group, created a Facebook post earlier in the week that called for pro-democracy protesters to assemble for a march to Chiang Mai's Maya Lifestyle Shopping Centre. Organisers say the march was a test-march; a preparation march in case the Thai government were to impose a coup due to the increased political protests.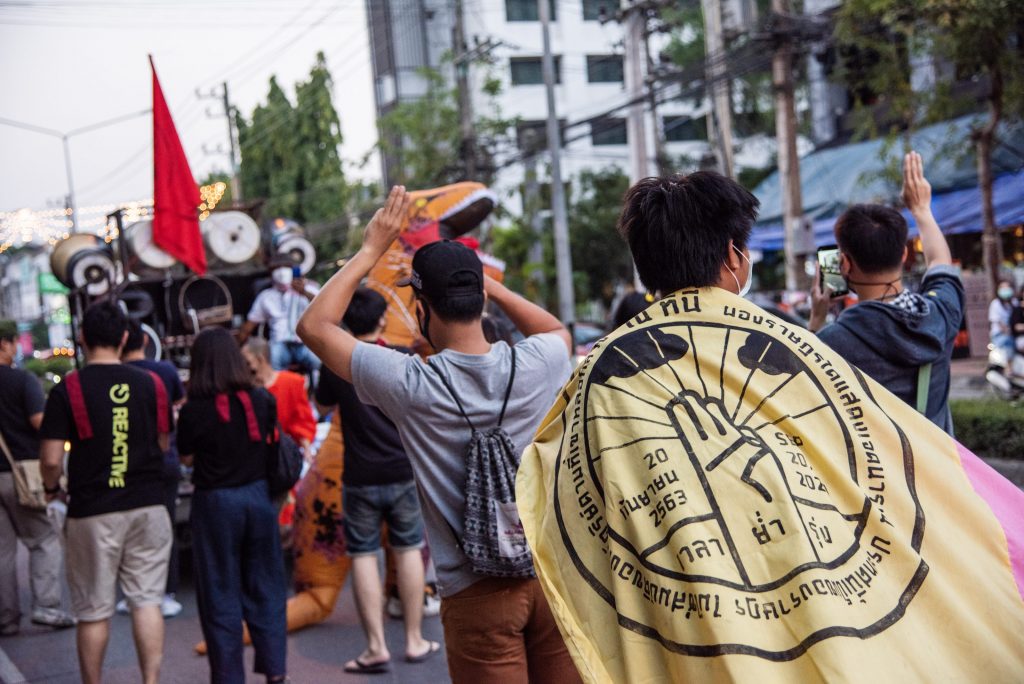 At around 4pm, a truck with loudspeakers attached parked next to the CMU entrance sign as people began assembling. The small group waved and held three-finger salutes to the passing CMU traffic. About 20 police officers stood close by and helped direct traffic and pedestrians. MorChor organisers climbed the CMU sign and surrounding university fencing to install pro-democracy banners and a painting of German political theorist Karl Marx.
By 5:30pm, the protest crowd had grown to just under 100 people. A MorChor organiser grabbed the microphone and signaled for the crowd to begin marching.
The loudspeaker truck outfitted with a big red pro-democracy flag led the group of excited protesters down Huay Kaew Road. Motorcycle police turned on their flashing lights as they tailed the caravan. The group used the far left lane of the road as they walked southeast waving at passing cars, motorbikes and pedestrians. Drivers honked their horns as the protesters passed by. Organisers handed out pro-democracy information pamphlets. Police stationed at each intersection to help guide the group.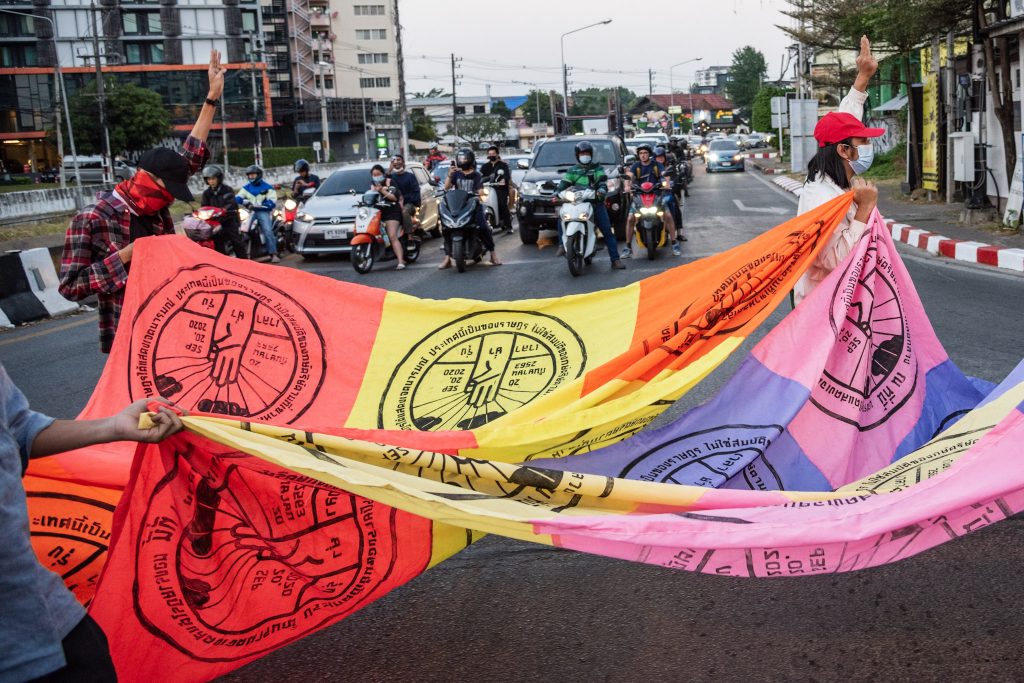 As the marchers approached their destination, the group had grown to over 100 people. At around 6pm a troop of supporters met the passing marchers with large inflatable rubber ducks. The ducks had come from the recent protests in Bangkok and were covered and battered with blue paint (from the blue-dyed water law enforcement utilised on protesters). The donated ducks were handed to marchers as they lifted the weathered ducks above their heads in delight.
At 6:15pm the group reached Maya Shopping Mall. Shoppers and passersby watched the group as they gathered on the front steps of the entrance. MorChor organisers collected the rubber ducks and banners and set them under the large holiday Christmas tree as the marchers clapped and cheered. Protesters and shoppers posed for photos in front of the ducks and banners. They also posed for selfies with Tosaporn Sererak, a pro-democracy doctor. Sirawith Ja-new, a political activist who was beaten last year for his political views, spoke on a microphone as people sat and listened. He spoke about democracy, good governance and the Thai economy.
The group disbanded around 7pm.
For more information:
https://www.facebook.com/communityofmorchor