CityNews – Yesterday, April 6, local authorities, police and military arrested four loan sharks in Chiang Mai's Sankampaeng sub-district for operating businesses lending money to people without permission at extremely high interest rates, much higher than the law permits.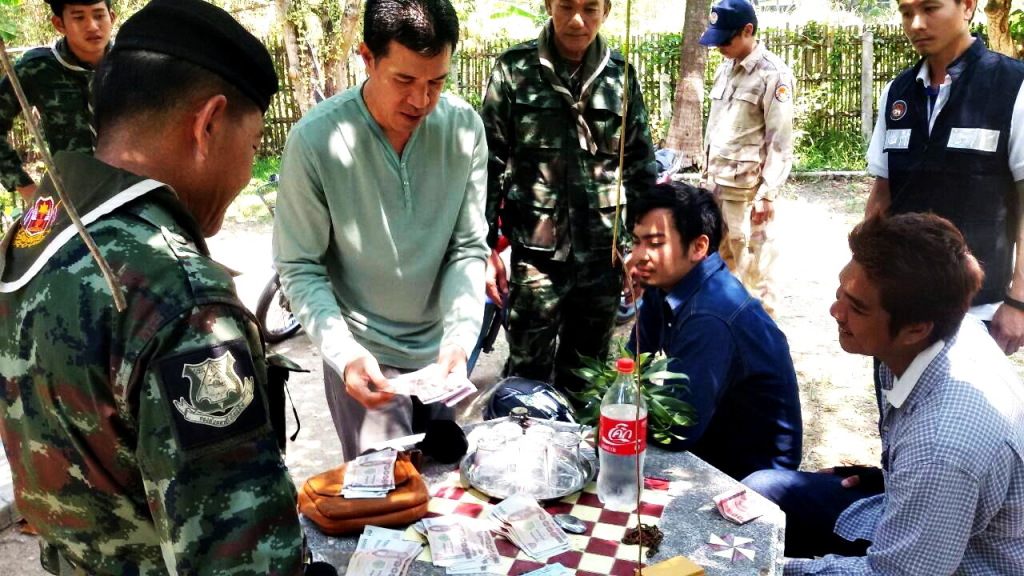 The arrests followed complaints by local residents who said they had been threatened by the loan sharks.
Officials in Sankampaeng found two suspects, 29-year-old Chuchat Prawichit from Phitsanulok Province, and 21-year-old Uten Petmanee from Uthai Thani Province, collecting money from residents.
The officials arrested the the pair and seized 52,270 baht in cash, a motorcycle, two mobile phones, and business cards.
The two suspects confessed that they were operating a loan business, which led to the arrest of two other loan sharks, 30-year-old Anek Nantawong from Uthai Thani Province and 28-year-old Surawet Raksaklin from Nakhon Sawan Province.
The officials seized more evidence, including 226,400 baht in cash, a bank book, a car, lists of staff and customers, and two mobile phones.