CityNews –An article in the telegraph today, May 29th, stated that British businessman, Dacre Raikes, formerly a Chiang Mai resident, has passed away aged 87.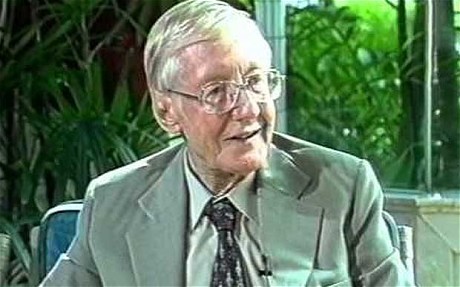 Photograph The Telegraph

Francis Arthur Alexander Dacre Raikes (aka Dacre) was one of the original 'teak wallahs' in Thailand and accredited with being one of Thailand's most respected businessmen from the UK.
Born on December 29th 1925 at Llandovery, Carmarthenshire, to a military family, Dacre joined the Royal Navy himself in 1943.
It's said he became fascinated with the tropics after visiting with the navy and later he worked in British Guiana as a sugar planter. In 1951 however he moved to Thailand.
In Thailand he worked for the Borneo Company, where he managed the teak business in Chiang Mai. In time he became managing director of the Company.
His full obituary and more of his life in Thailand can be found here.