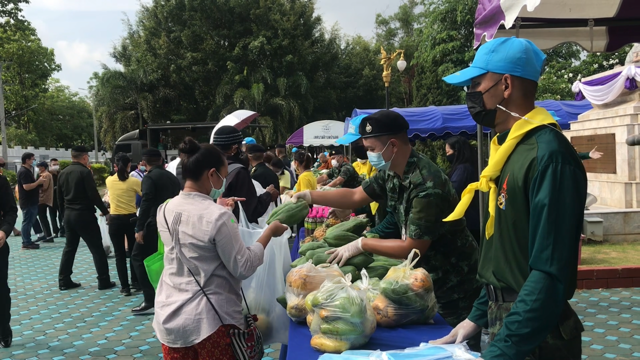 Ten days ago the farmers of Omkoi brought 60 tonnes of unsold farm produce into the city to donate to those in need.
Today they brought a further 50 tonnes of produce, most of which have failed to find markets for.
People queued up in front of Kawila Army Camp, with the army itself helping to coordinate the distribution as well as adding dried goods to the donated pile.
A representative of the Omkoi farmers said that they will continue to bring fruits and vegetables down to donate to their city brothers and sisters.