CityNews – In an effort to improve mass public transportation, for both locals and tourists alike, the Lanna Red Motor Tricycle Cooperative recently released fifty new red tuk-tuks onto the streets of Chiang Mai.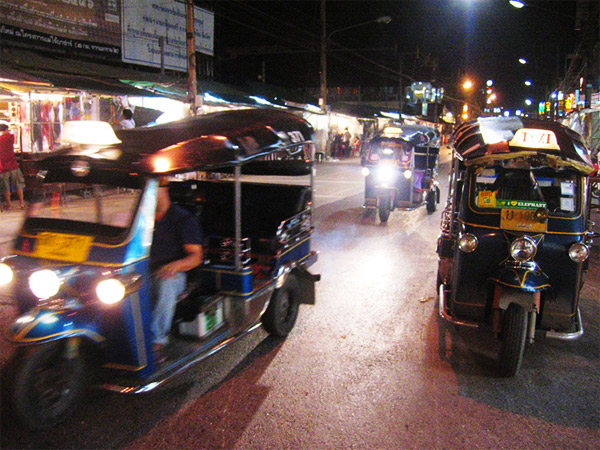 According to the company, the tuk-tuks have been designed specifically with customer safety in mind. Each tuk-tuk will display the driver's name tag, its registration number and its telephone number so that patrons might file complaints. Each tuk-tuk will be equipped with an experienced driver as well as with Chiang Mai tourist information.
The service, which was launched this past Friday, is part of a larger governmental mission aimed to developing mass transportation systems in large provinces. The hope is that a streamlined transportation system will help to alleviate both traffic accidents and general traffic congestion.