CityNews – On 23rd July, Nimmanhaemin Club, a group of residents who live on Nimmanhaemin Road held a meeting with Chiang Mai University about their agreement to work on two new projects to develop the area of Nimmanhaemin.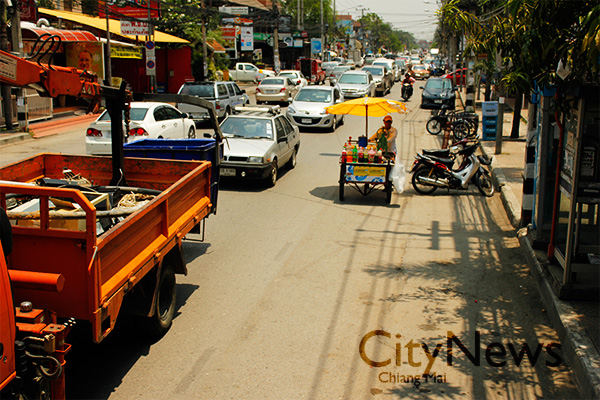 Nimmanhaemin Road
The first project, titled USR (University Social Responsibilities), concerns the effects the university has on its surrounding area. One of the major problems is lack of housing. The project study concluded that after the meeting, dormitory management, as well as other problems needed to be solved, would become more efficient and well-managed.
The second project, titled "Better Nimman," aims to improve Nimmanhaemin Road's quality of living and sightseeing opportunities. This project requires assistance from Chiang Mai University as some students can volunteer to conduct traffic. Shops and restaurants will be better decorated and traffics signs will be put in each soi. These will be provided by CMU's Faculty of Agriculture and Faculty of Fine Arts.
To contact Nimmanhaemin Club, visit www.facebook.com/nimmanclub to leave your comments or recommendations.