CityNews — The Chiang Mai Department of Land Transport (DLT) announced new a process for getting driver licences in Thailand, and beginning on 1st June 2014, stricter rules will be in effect for those wishing to obtain driving licences.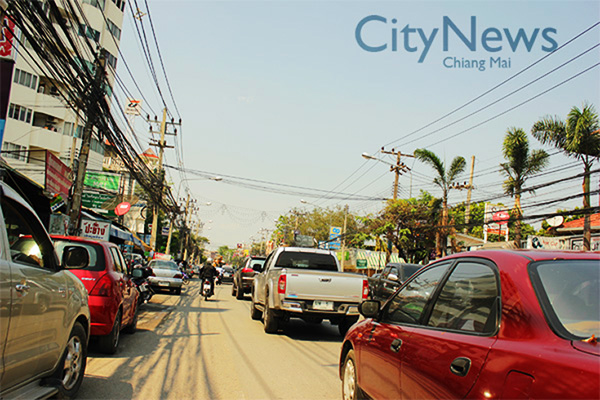 Mr. Charnchain Kelapaeng, Director of Chiang Mai DLT, told reporters that new drivers will have to go through 4 hours of intense lectures, and that those who wish to renew their 5-year licence will need to attend a one-hour class. Those who are getting their 5-year licence for the first time won't need to take this class.
Another important change is that the DLT will only issue 120 new licences in a day. New drivers who can't attend class on the same day will have to make appointments for one of the following days and come back to attend the class. To improve the current processes, the Chiang Mai DLT has been working with educational institutions who will help provide classess under the DLT's standards beginning on June 1st.
"The new exam for new drivers will have 50 questions. Drivers need to score 90% or 45 questions right and above to pass. The old exam had 30 questions with a 75% passing grade (23 questions correct). The new exam has been updated to fit international driving standards for foreign drivers as well. The stricter policies are aimed to make drivers pay more attention during class and the written exam to reduce the number of traffic accidents." said Charnchai.