CityNews – On 8 January, 2014, less than a year before the 2015 implementation of the integrated ASEAN Economic Community (AEC) blueprint, a new bus route linking Thailand and Lao PDR. was launched, offering a new way of conveniently travelling between some of Southeast Asia's most fascinating destinations.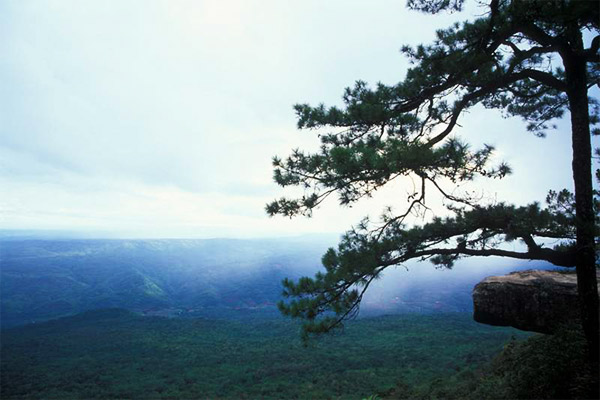 Thailand's Transport Company Limited and Lao PDR's Naluang Company opened the new bus route No. 14 on the Loei-Sainyabuli-Luang Prabang route. The route covers an approximate distance of 395 km, and the journey takes around nine hours. A one-way trip between Loei and Luang Prabang costs 700 Baht or 175,000 Kip and a one-way trip between Loei and Sainyabuli is priced at 500 Baht or 125,000 Kip.
Mr. Thawatchai Arunyik, Governor of the Tourism Authority of Thailand said, "This new bus route is sure to become very important as Loei in the northernmost part in the Northeast region of Thailand offers unique natural beauty and a cultural heritage not unlike that found in Sainyabuli and Luang Prabang in Lao PDR. By linking these historic and picturesque regions, tourists and travellers have a new, affordable way of exploring some of Southeast Asia's cultural gems and what's more, they can do it with utmost convenience and comfort.
New bus route No. 14: Loei-Luang Prabang:
"This bus route will provide seamless border travel and enhance trade and transportation between the people of Thailand and the citizens of Lao PDR. It will also give international tourists more options for travelling by providing a new border crossing between the two nations."
There are currently various ways that travellers can pass between Thailand and Lao PDR, including by plane from Bangkok and Sukhothai in Thailand to Vientiane, Luang Prabang, Savannakhet or Pakse in Lao PDR.
Travellers coming by car or bus can use any of the four Thai-Lao Friendship Bridges across the Mekong River to cross border checkpoints. The most commonly used bridge is between Nong Khai in Thailand and Vientiane in Lao PDR. A second bridge can be found crossing between Mukdahan in Thailand and Savannakhet in Lao PDR. There is a third bridge across the river border between Thailand's Nakhon Phanom and Thakhek in Lao PDR. The most recent bridge to be completed (which opened in December 2013) is between Chiang Rai in Thailand and Bokeo in Lao PDR.
It is also possible to travel into Lao PDR. via the Mekong River itself. Many travel agencies and transport companies offer cruise services along the mighty river from Chiang Rai and all the way up to Luang Prabang.
For more information on the new No. 14 bus service, contact:
The Transport Company Limited
Call Centre 1490
Loei Office +66 (0) 42 811 706