CityNews – A new 50 million baht bus project has been given the green light by Chiang Mai Governor and is expected to be complete by April 2018.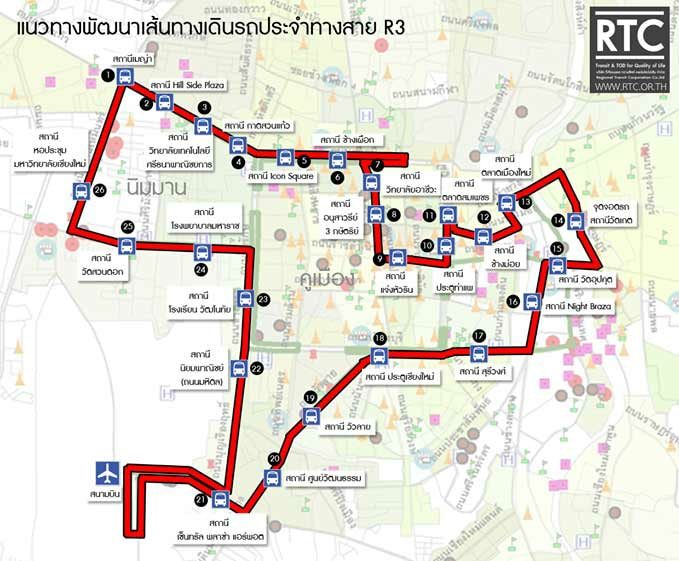 The Regional Transit Corporation (RTC), an enterprise focused on city development networks in many provinces across Thailand, is planning to develop Chiang Mai public transport with a new smart bus project. This 50 million baht project was proposed to the governor of Chiang Mai on January 29th by the representatives of the company.
Thapana Bunyapravitra, a consultant at RTC told Prachachat that the governor had given his full support to the system, saying it will help enhance the city's tourism industry. The governor reportedly asked for the project to launch in April with a 15 days free trial to let locals get used to, and try out the new bus service.
The smart bus will have air conditioning, 50 seats per vehicle, free wifi, a GPS tracking application, and payment options possible via smart card. The R3 route will have 26 stations with three main stations, one at Chiang Mai International Airport, on on Nimmanhaemin Road and one in the old city. Buses will come at intervals no longer than 20 minutes. After the 15 day free trial, tickets will be a flat rate of 20 baht, and the service will run from 6am to 11pm every day.