Last Friday, March 6, residents complained that a monk staying in Chiang Mai's Nong Bua sub-district had invited teenagers to gamble and take drugs.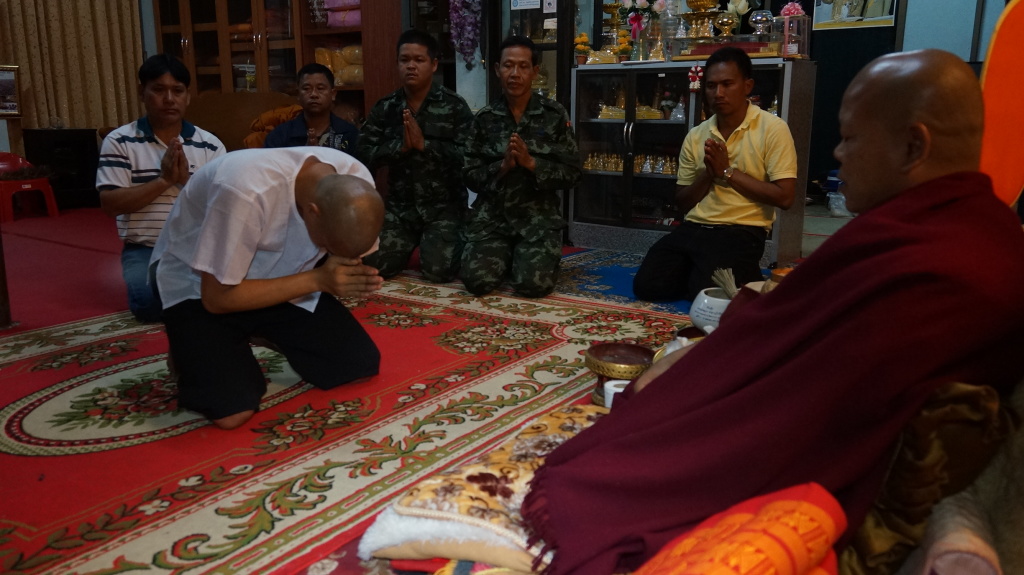 The complaint was filed against monk Phra Pornpoj Kittitharo to military personnel of Pha Muang Force. Officers went to inspect the Pornpoj's dwelling and found a group of teenagers with him smoking marijuana. Pornpoj was arrested on the spot.
After leaving the monkhood, Phra Pornpoj Kittitharo was identified as Pornpoj Pittayasotpipong, 27, originally from Bangkok.
Pornpoj confessed that he often smoked marijuana since it made him feel good.
He later invited local teenagers to join him in his dwelling, but didn't invite them to smoke marijuana, Pornpoj told police. The teenagers mostly took ganja because of their own curiosity and some became addicted to it, he added.
Pornpoj was taken to a hospital for a urine test to detect illegal substances.
He will be prosecuted.