CityNews – 4th March 2020, yesterday Thaneadpon Thanaboonyawat the secretary to the ministry of natural resources and environment visited Mon Jam where last year camping ground operators got into hot water for their mouldy tents and earlier this year got into even more trouble when they were given thirty days to shut down if they didn't have legal documents to allow them to operate.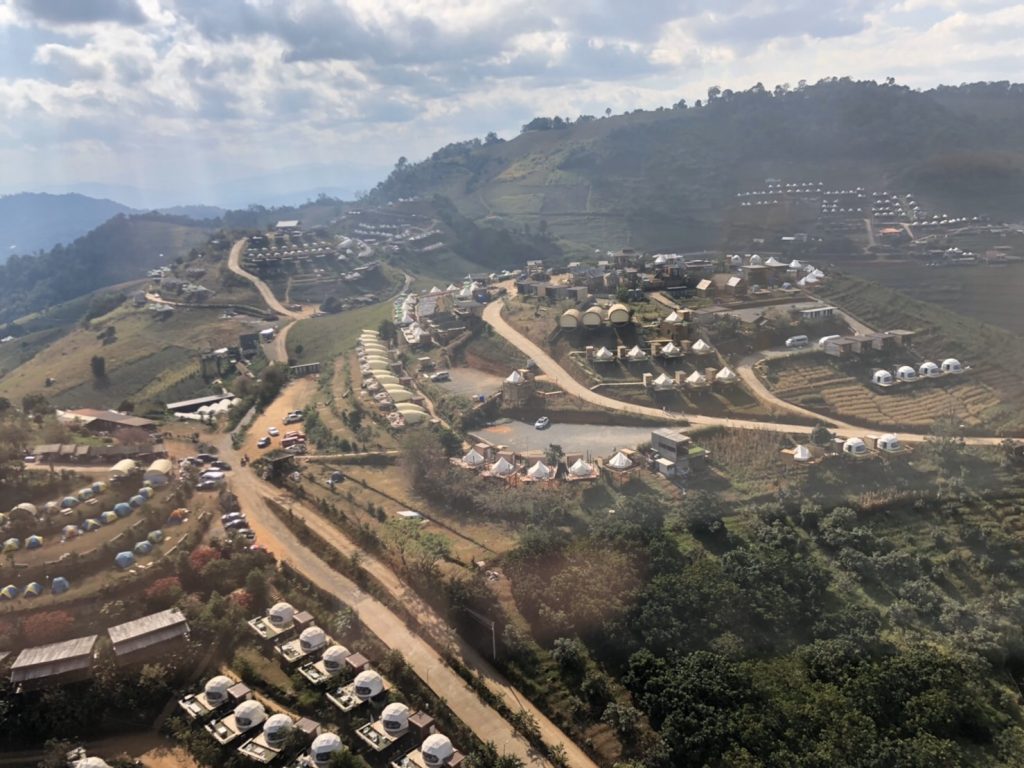 During the visit it was revealed that 28 operators of camping businesses were to be prosecuted for encroaching on national forest land or land not legal to operate on, while the remaining 85 are still under investigation.
Mon Jam is a very popular destination, especially during the winter months, and in recent years has seen a steep increase in the number of resorts and camping grounds (both semi-permanent and temporary) which cater to the masses of Thai and international tourists who flock here for the cold winds and mountain vistas.
The secretary along with the director of the forestry department were ordered by Varawut Silpa-archa, Minister of Natural Resources and Environment to inspect the area by helicopter, surveying parts of the 13,500 rai of the area which sits on forestry department land.  
A further inspection of 53 homestay or resort accommodation in the area discovered 38 to be operating legally while 12 had rights to operate, but not on the land they were operating on while the remaining three did not have permission to operate at all.
Following the inspection, a special taskforce has been assigned to introduce law and order into the area.
Signs will be erected to explain to the public what the laws are, said the secretary, as well as warning illegal operators that they have 45 days to remove their businesses, at most 60 days, and that the entire area will be reorganised and legal within 90 days.