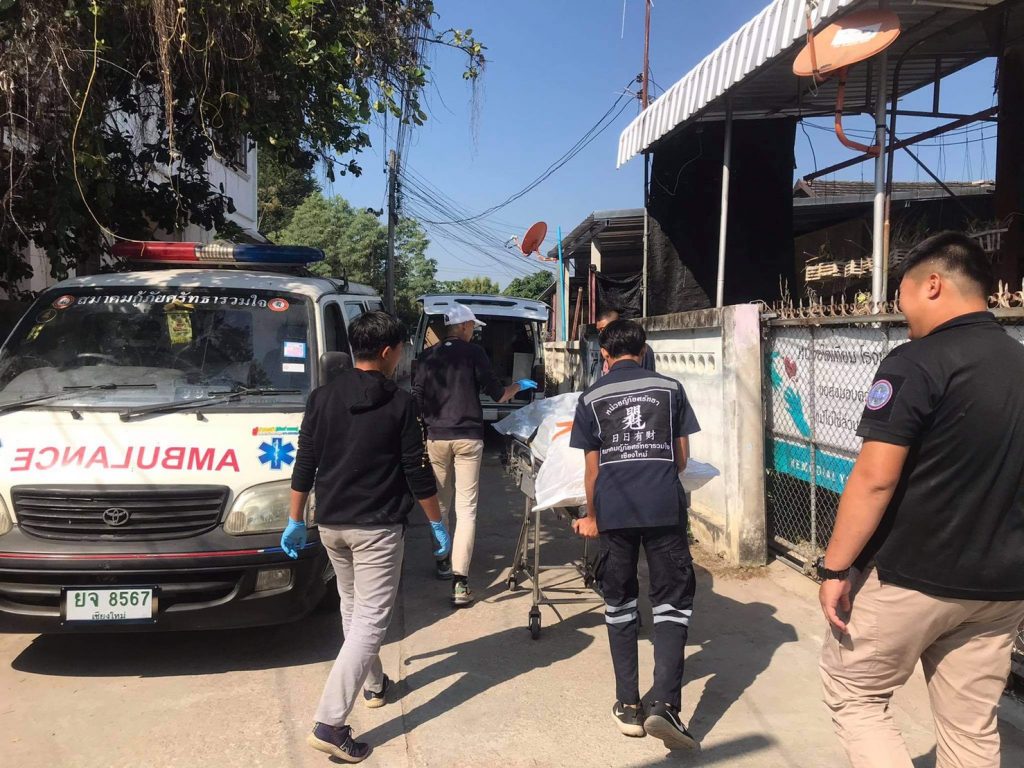 Sanpatong police received reports over the weekend of a murder and on arrival at a house in Baan Klang sub district, they found the body of a man who had been knifed to death.
Buncha Yikhiew, 40, was found hacked to death, with multiple knife wounds to the head and stab wounds to the body lying next to a marble table where there were remnants of a party held the night before.
Friends of the deceased say that he had regular nightly drinking sessions with friends, and Friday night was no exception. He was reportedly a violent man who regularly got into altercations when drunk and was also known to physically abuse his own father. The night of the incident his parents said that they went to bed early and left him drinking with a few friends. They woke up the next morning to find his body.
Police are investigating.