CityNews – On 14th October the Chiang Dao Deputy Governor received information from the head of a local village in Chiang Dao that a villager, Tian Krajang (42), had been attacked by a bear on the road in Tambon Muang Khong.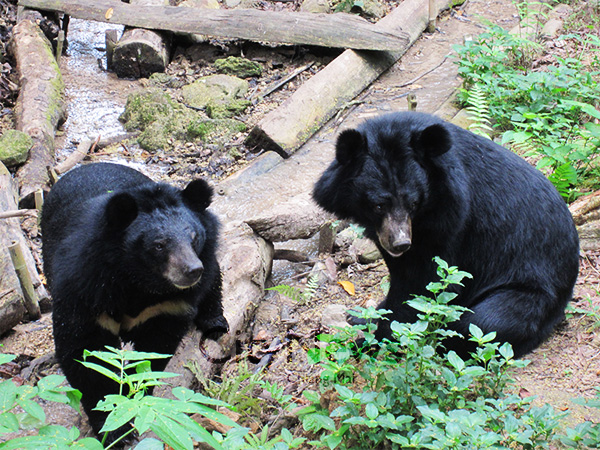 Thairath reported that the man had stopped by the road to urinate. When he had finished, he said he saw a small bear coming out from a nearby bush. He told his friends to follow the bear, and suddenly a much larger bear, probably the mother or father, came out of nowhere and attacked Tian.
Tian was swiped on the shoulder by the bear's sharp claws and was taken to hospital by his friends.
Sakchai Wongkanit, the deputy governor, said that he was both glad, but terrified at the news. He was glad because it means the forest is still rich with animals, but he was worried about an attack so near the road. However, he said, the attack likely only occurred because the mother was protecting her young. He warned both locals and tourists to be careful in areas close to forests.