CityNews – These new restrictions on land borders are already being enforced at the Mae Sai border into Burma in Chiang Rai Province.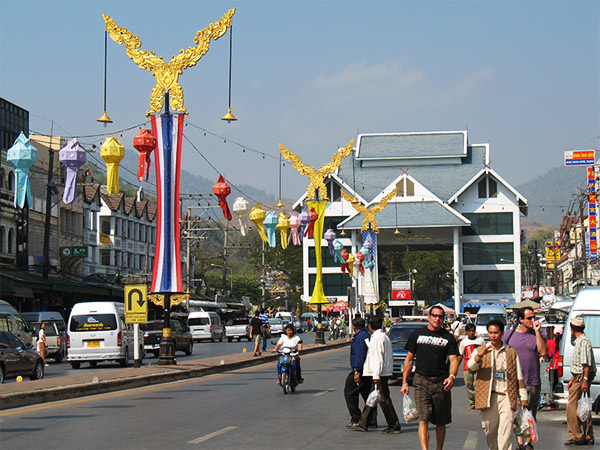 Foreign nationals all over Thailand no longer have the ability to exit and re-enter the country by a land border crossing to gain another 15 or 30 day stay in Thailand.
The Immigration Bureau of Thailand has confirmed this regulation as of Saturday May 10, 2014.
With this new regulation in place, foreigners can only enter Thailand by a land border just once, after which they will be refused entry into the Kingdom of Thailand.  In lieu of this, foreigners will be advised to fly out of the country and return with a visa obtained from a Royal Thai Embassy or a consulate in a neighbouring country or overseas.
It is believed that the new regulation is to stop foreigners from going on consecutive border runs for an extended stay in the country without a proper visa from a consulate or embassy abroad or an extension of stay officially issued by the Immigration Bureau in Thailand.
It should be noted that Non-Immigrant Visa or Tourist visa holders with remaining entries on their visa can exit and enter Thailand as before.