CityNews – Chiang Mai governor, Tanin Subhasaen, attended an auction for license plates held by the Department of Transportation (DOT) at the Empress Grand Hall, Empress Hotel Chiang Mai, on February 22-23.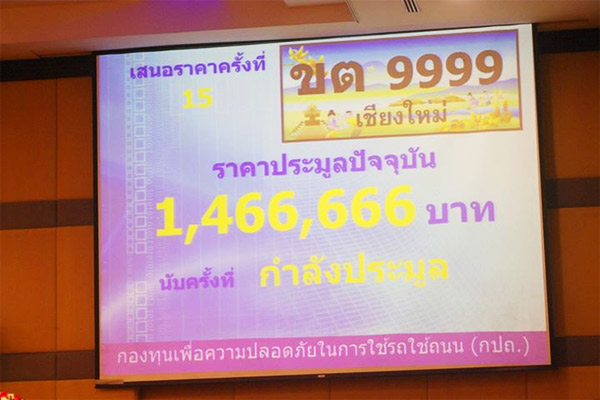 Photo: Facebook user Taywin SriboonmaThe license Plate ?? 9999 was sold for 1,466,666 baht. Ansathai Ratanadilok Na Phuket, the DOT director-general, presented the plate. The proceeds will go to the Road Safety Fund.
For more information on future auctions, visit Road Safety Fund Facebook Page.