CityNews – On Thursday, 1 May, Lampang Police Station were made aware of an alleged assault on a young Novice Monk in Wat Pong Sanook Tai, Lampang after an argument broke out between the Novice Monk and a Senior Monk.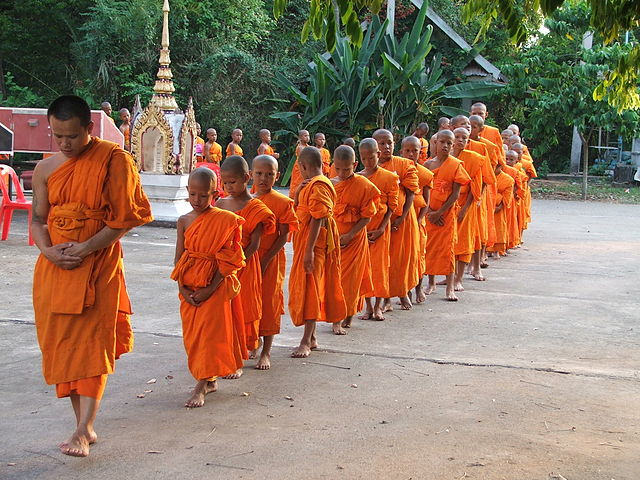 Novice Thai monks.
The police were informed after the mother, Mrs Knungnij Sirisaen, of the novice monk named Ball (13) heard that her son had a swollen lip and other damage to his face after being kicked by a senior monk.
It was reported that Ball phoned his mother and explained how the senior monk, Pra Nipon, kicked his face until it was swollen and bloody. Mrs Knungnij visited the Temple and waited until the police arrived, who found Pra Nipon hiding on the second floor of the monk's residence.
Pra Nipon admitted to assaulting Ball because he arrived late to prayer lessons, which caused him to become angry. Ball immediately fled the monk's residence and called his mother explaining what had happened.
Mrs Knungnij has condemned Pra Nipon's actions and during the investigation, Ball's father attempted to throw several punches at Pra Nipon but was held back by the police. The novice monk has been taken to a hospital to check his injuries and Pra Nipon has been escorted to Lampang Police Station. The investigation is ongoing.