Story Phuket NewsCityNews: Italian Franco Menichelli, 54, was arrested yesterday afternoon (August 26) at Wat Karon on a charge of stealing money from the place of worship.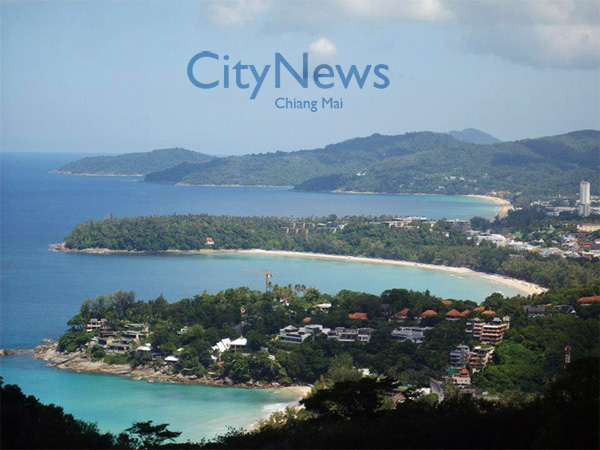 Another day trying to stay in Paradise – Photo James Austin Farrell
Pol Lt Channarong Prakongkeua of Karon Police told The Phuket News today, "A monk saw from CCTV footage in the wat that Menichelli was stealing money from a donation box. The monks had been checking the cameras diligently because many things had been stolen from the wat.
"He was first spotted stealing on Sunday (August 25), around 5pm. He had two knitting needles tied together with some chewing gum on one end. He poked this into the slot of the donation box and used it to stick to money inside.
"The first time [as witnessed on camera] he got B100. Alerted by the monks, police officers went to Wat Karon on the same day but Menichelli didn't come back. Yesterday, however, he returned at the same time of day and officers were watching. They caught him red-handed taking another B100.
"Menichelli told us that he spent the first B100 he stole to buy a meal. He said he used to have money but had invested it in a restaurant in Rawai that went belly-up.
"His Thai wife told us that they are poor but not so poor as to have to steal money from a donation box. She didn't expect her husband to descend to stealing money," Lt Channarong said.
"He told officers that he has been in Phuket for 10 years. But the last time he came to Thailand was a year ago. We have to check whether his permit to stay is still valid. If it's not he will be charged with overstaying."
Those found guilty of overstaying are usually fined, and then spend days locked up until they can be deported. Some, though not all, are barred from returning to Thailand.
Read original story here.