CityNews – Three workers were injured while putting up a tent in the Night Bazaar on August 5th around 2 p.m. when the tent collapsed on them.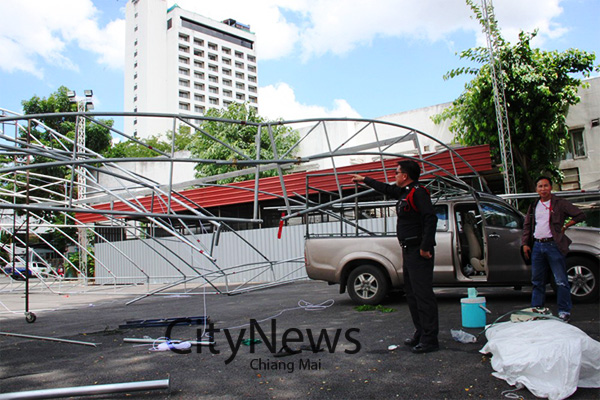 The accident occurred in an area usually used as a boxing arena at the Kalare Night Bazaar.
When rescue workers arrived at the scene they found three men, one Thai and two Burmese, who had sustained broken bones, cuts and bruises. One of the men was reported as being severely injured. The men were taken to Central memorial hospital.