CityNews—On Monday, April 7th, a hidden camera was found in a women's bathroom at Huay Tung Tao Lake. The camera was disguised as a black clothes hook that was discovered along with a 4-GB Micro SD card.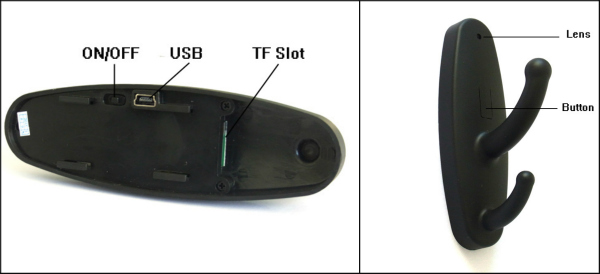 A spy camera clothes hook for sale on Ebay (we can't confirm this is the one found at the lake).
Facebook user ? ? posted a video clip on CM108's Facebook page about the camera, warning Huay Tung Tao visitors about the device. He and his friends were at the lake when a female grocer approached them and asked them about a black wall hook. After closer inspection, they found a mini USB port with a 4-GB Micro SD card inside. They then notified the lake authorities.
The video interview with the woman who found the camera was shared Facebook. There was no further information on whose camera this was or how many of them are out there. Please exercise caution when using restrooms at the lake or anywhere in public areas.
For the video, visit CM108 Facebook page.