CityNews — The Chiang Mai Fisheries Office will host "Chiang Mai: City of Green Fisheries Fair 2014". The fair will take place this weekend, the 25th – 27th April, at 10 a.m. – 10 p.m. at Arena Hall, Big C, Don Chan.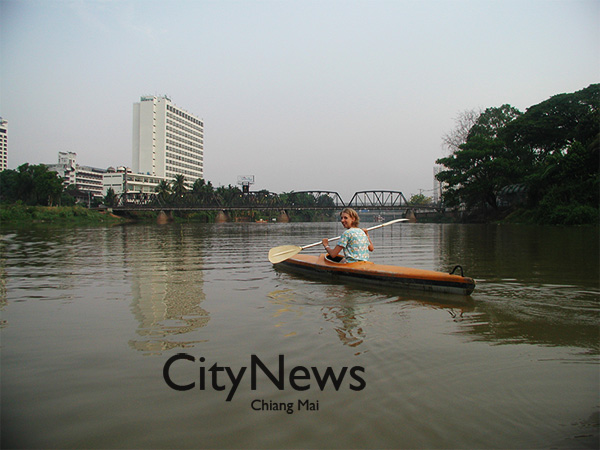 Having a jolly ride on a canoe on the Ping River.
Banjong Jamnongsithatham, Director of CMFO, announced the information about the upcoming "Chiang Mai: City of Green Fisheries Fair 2014". The purpose of the fair is to promote and improve fisheries in Chiang Mai to be more environmentally friendly while increasing the public's consumption of striped tilapias and climbing perches. The CMFO is working toward better standards in fishing by the Department of Fisheries; for example, Good Aquaculture Practices (GAP) and Standard Length (SL) of farmed fish. The CMFO hope to educate the public about local fishing cultures and products, fish farming and agricultural tourism.
Director Banjong further stated that the fair will have fish farming demonstrations, seafood cooking demonstrations, Laab cooking contests, organic food markets and live music performances.
For more information visit the Department of Fisheries website.