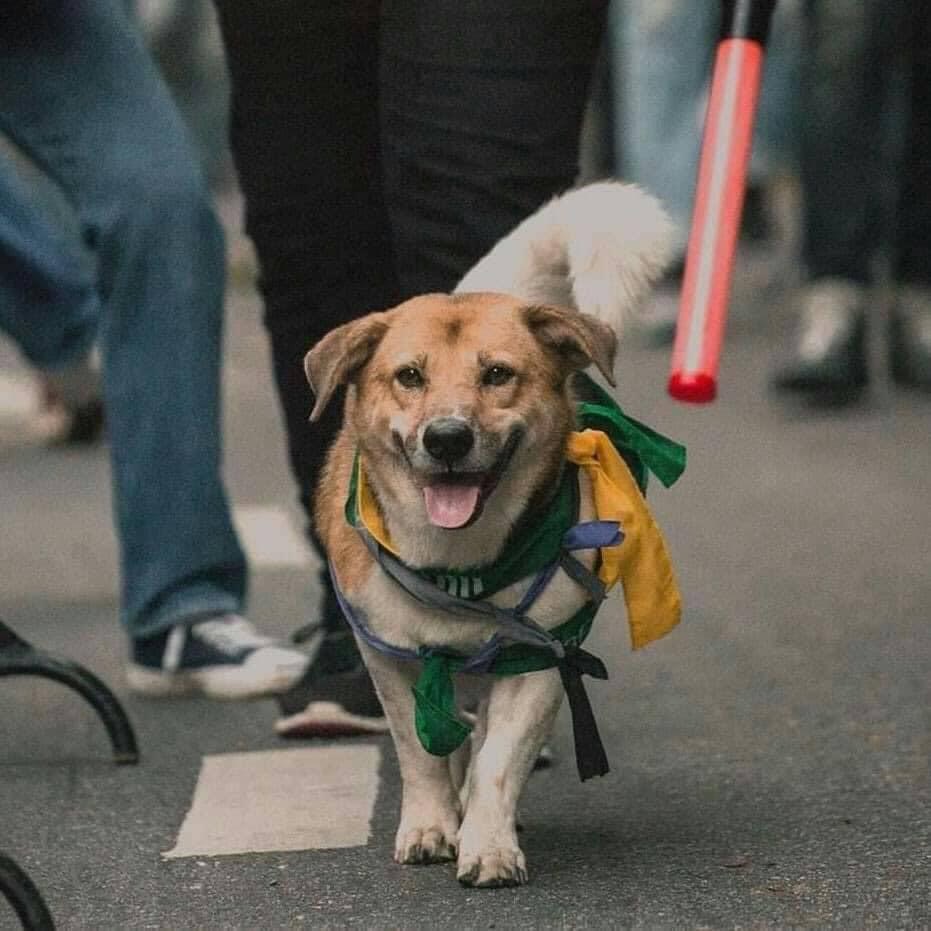 Following news that Pi Tia had gone missing earlier this week, we are sad to report that the stray dog which is so beloved by both faculty and students at Chiang Mai University that his Facebook fan page has nearly 162,000 followers, had been found dead.
Last evening the Pi Tia Facebook page updated that the celebrity dog which was officially registered to the Computer Science department, but which was often seen around Ang Kaew area of the campus, was found dead.
For days fliers and notices had been posted all around the western side of town from Umong through the foothills of Chiang Mai University to Chang Khian.
It was reported that Pi Tia had been chased by some dogs before disappearing on Monday. The page's admin posted that Tia was now on a doggie star, confirmed by tracing a microchip he had in him.
There has been an outpouring of grief and condolences on his page.
Pol. Col. Kittipong Petchpuni of Chang Puak Police Station has ordered an investigation into the death of Pi Tia who was found dead in a soi opposite CMU in Chang Khian. He said that the person who reported finding the dog had said that they saw signs that he was harmed and since there were CCTV in the area, the police will look into how he got there. Pi Tia's body is being autopsied to discover what killed him.